Iran
No evidence on Iran's effort to make nuclear weapon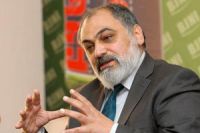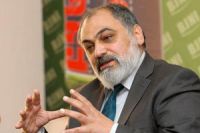 Armenia's National Academy of Sciences Institute of Orientology Director Ruben Safrastyan, by referring to the nature of Iran's peaceful nuclear program, said there is no evidence on Tehran's effort to build nuclear weapons.
In an interview with the Russian website 'Regnum' on Friday, Safrastyan said that no intelligence organization in the world has evidence to show that Iran is making a nuclear weapon.
He added that information of all intelligence organizations indicated that Iran has not been able to reach a level of uranium enrichment to make it possible to build a nuclear weapon.
Director of Armenia Orientology Institute continued that Iran has not violated its declared peaceful nuclear program and inspection of the International Atomic Energy Agency (IAEA) experts has proved this reality several times.
The Armenian analyst said that Iran has not made a political decision on making nuclear weapons, adding that considering Iran's peaceful efforts in the region, they are not going to make atomic weapons.
He said that US and the Zionist regime military threats and media propaganda on possibility of military attack against Iran is a part of a psychological war against Iran, with the aim of creating dissatisfaction and concern among Iranian people.