Ashura
Iran
Iraq
Middle East
No Foreign Pilgrim Allowed Entry into Iraq for Arbaeen: Envoy
Iraq's ambassador to Tehran reiterated that his country would not grant any foreign pilgrim entry for this year's Arbaeen season as part of the coronavirus restrictions.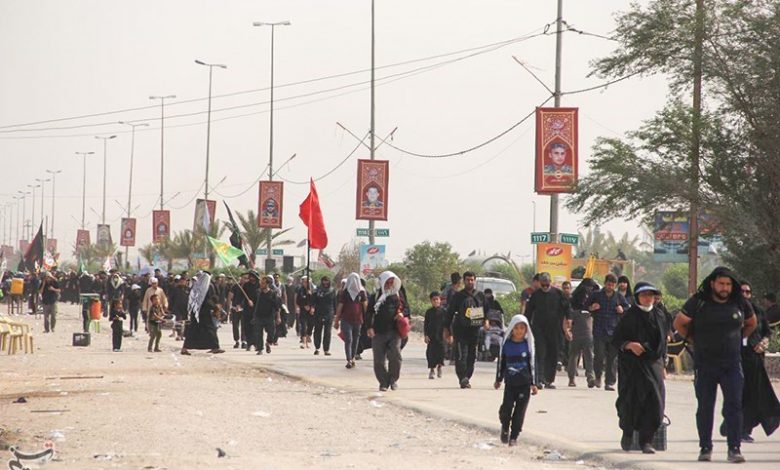 In a meeting with Iranian Deputy Interior Minister for Security Affairs Hossein Zolfaqari, held in Tehran on Monday, Iraq's Ambassador Nasir Abdul Muhsin said no foreign pilgrim will be permitted to visit Iraq for this year's mourning rituals marking Arbaeen –the religious gathering in commemoration of the third Shiite Imam.
The Iraqi envoy emphasized that such ban on the visits by foreign pilgrims applies to citizens of all countries, dismissing reports that people from Pakistan, Afghanistan and the Republic of Azerbaijan have been granted visas.
In remarks earlier this month, President Hassan Rouhani announced the cancellation of Iranians' participation in this year's Arbaeen procession in Iraq due to the outbreak of the coronavirus.
Each year, millions of Shiites flock to the Iraqi city of Karbala, where the holy shrine of Imam Hussein (AS) is located, to perform mourning rites 40 days after Ashura.