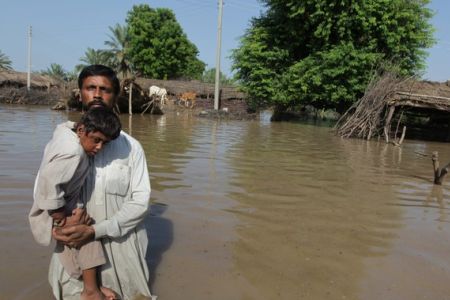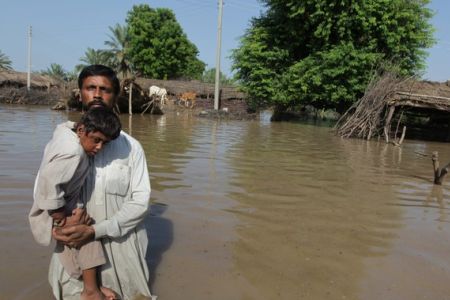 Pakistan's government has says that no independence day events will be held in the country this year, to show solidarity with millions of flood-affected people in the country.
President Asif Ali Zardari in an announcement on Saturday said that that there should be no official celebrations to mark the anniversary of the country's independence from Britain in 1947 due to the heavy floods, a Press TV correspondent reported.
The announcement said that the president will spend the day with flood victims in affected regions in Khyber Pakhtunkhwa and Punjab provinces.
The day began with special prayers in mosques for unity, solidarity and prosperity of the country. The national flags were also hoisted on government and private buildings.
The death toll from floods in Pakistan has risen to more than 1,600 with up to 15 million people being affected by the floods.
This has been the region's worst flooding in 80 years.
Meanwhile, the outbreak of diseases is complicating relief efforts.