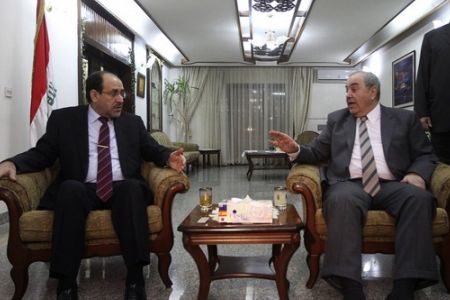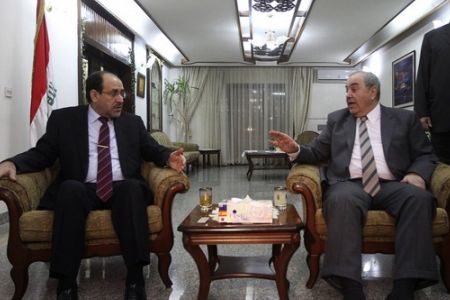 A meeting between Iraq's main rival parliamentary blocs fails to produce any new results as differences linger on over how to share the top posts in the government.
The third meeting since the March 7 elections between Iraqi Prime Minister Nouri al-Maliki and former premier Iyad Allawi ended on Tuesday without any progress on who should fill the posts for prime minister, president and parliament speaker.
"Nothing is new. The two leaders are sticking to there stances, and nominees for the top three posts were not settled," DPA quoted Haidar al-Mulla, a lawmaker for Allawi's al-Iraqiya alliance as saying.
The MP said the leaders have, however, agreed to solve the crisis as soon as possible.
The results of March parliamentary polls dipped Iraq's future government in uncertainty as none of the participating slates managed to win an outright majority in the 325-member parliament.
Allawi's al-Iraqiya won 91 seats, Maliki's State of Law coalition on its heels with 89, and Seyyed Ammar al-Hakim's National Iraqi Alliance ended up in the third place with 70 seats.
Despite the unresolved differences between the State of Law and its rival al-Iraqiya alliance, the former has managed to reach advancements in talks with the fellow Shia bloc, the Iraqi National Alliance.
The two are reportedly close to an agreement over forming the next government, which would push them very close to the 163 seats needed to form a ruling coalition.