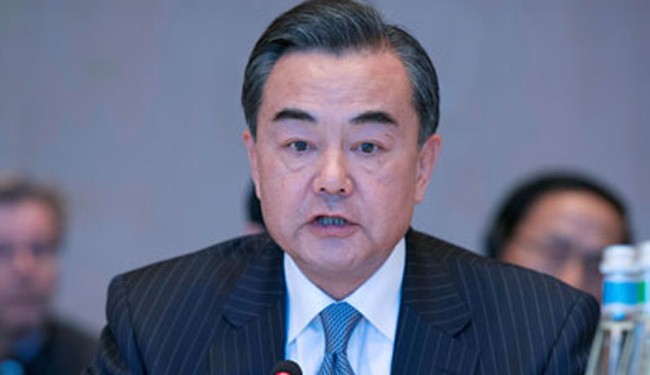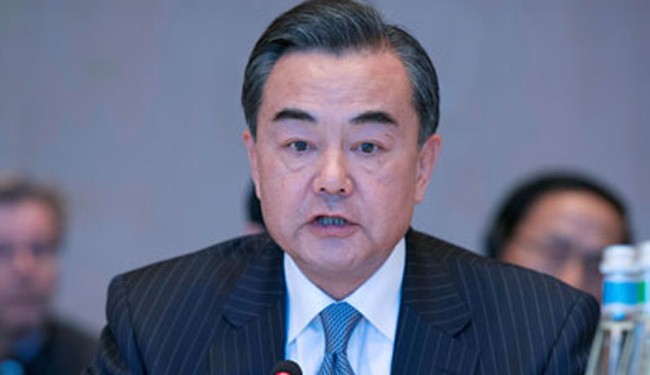 Chinese Foreign Minister Wang Yi has warned all parties engaging in Syria peace conference that the legitimacy of a president or government is indisputable.
"Nobody in this world has a right to withdraw legitimacy from a president or government … other than the Syrians themselves," Wang told reporters on the sidelines of the Syrian peace conference in Montreux, Switzerland, on Wednesday.
He said the talks should begin by tackling the easiest issues and then move onto more difficult ones.
Wang said that at start of the peace talks, the international community should push the two parties to form a framework setting out the direction and principles of the negotiations.
"They should not at the beginning mire themselves in argumentation or debates on issues where their positions are quite far apart," he said.
Wang said the two sides should strive to deliver an "early harvest" to build confidence, such as prisoner releases, local ceasefires and humanitarian cooperation.
International mediator Lakhdar Brahimi also said the two sides might be ready to take such steps.
Asked about the possibility of a UN Security Council resolution on humanitarian access, Wang said China was deeply sympathetic to the plight of the 2.4 million Syrian refugees, but it would be wrong to politicize the humanitarian issue.
"At the moment the process of providing humanitarian assistance is smooth, generally speaking," he said. "I believe there are no difficulties or obstacles that are insurmountable in the process of implementing humanitarian assistance."
Syria has been gripped by deadly unrest since 2011. According to reports, Western powers and their regional allies – especially Qatar, Saudi Arabia, and Turkey – are supporting the militants operating inside the country.
According to the United Nations, more than 100,000 people have been killed and millions displaced due to the turmoil that has gripped Syria for over two years.