Iran
Non-OPEC members must participate in oil output cut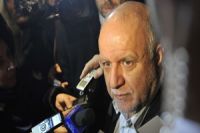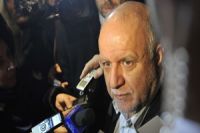 Iran has called on countries which are non-members of the Organization of the Petroleum Exporting Countries (OPEC) to participate in cutting oil output.
According to the reports, Oil Minister Bijan Namdar Zanganeh on Wednesday said that it was not only up to the organization to deal with growing market oversupplies, saying non-OPEC producers needed to cooperate as well in limiting oil production.
Upon his arrival in the Austrian city of Vienna for the OPEC meeting, the Oil Minister told reporters: "To deal with this situation we need to have a contribution from non-OPEC producers for managing the market."
His remarks come as the 166th ministerial meeting of OPEC is scheduled to be held in Vienna on Thursday, November 27, to discuss sharp reduction in oil prices.
Meanwhile, non-members Russia and Mexico along with two OPEC countries Saudi Arabia and Venezuela met on Thursday to address a growing oil glut.
Oil prices have plunged this year, with analysts putting the blame on the rise in the value of the US dollar and the unlikely chance that the intergovernmental OPEC body might cut crude output.