Syria
Non-Syrian terrorists killed in Lattakia countryside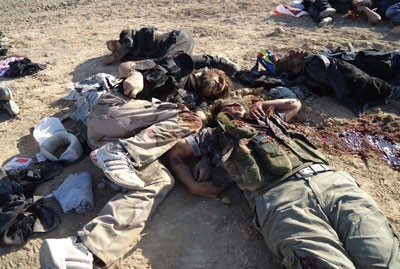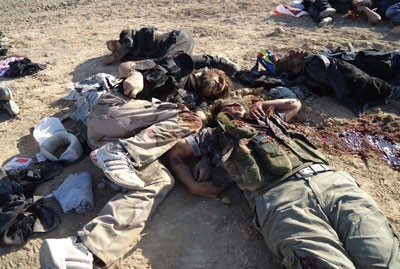 A unit of the Syrian armed forces targeted Thursday an armed terrorist group in Dourin village in Sulnfeh area in the countryside of Lattakia, killing and injuring a large number of terrorists including non-Syrians.
A military source told SANA that among the killed terrorists were the Moroccan Karim Ayet al-Ma'moun, the Libyan Mohammad Ali Eliouh Dirz and the Tunisian Abo Ashraf al-Tunsi.
Terrorist Ahmad Namoureh, leader of the so-called "Asoud Jableh Battalion", was identified among the dead in addition to three other terrorists from the so-called "Ahbab Allah Brigade".