Middle East
Palestine
Normalization Agreements 'Moral Betrayal' of Palestine Cause: Ex-UN Official
A former official at the United Nations condemned the US-mediated normalization agreements that the regimes in Manama and the United Arab Emirates (UAE) signed with Israel, describing them as "political and moral betrayals" of the Palestinian resistance.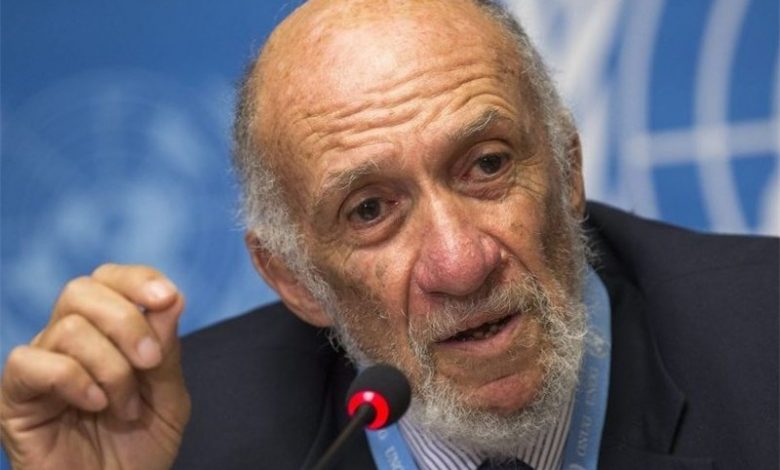 "These normalization agreements are certainly political and moral betrayals of the Palestinian struggle, although their legal status of these agreements is more controversial as many other states have long established normal relations with Israel and the Arab pledge to defer normalization until a peace agreement was reached seems to be a voluntary arrangement rather than an international obligation," Professor Richard A. Falk told Qods International News Agency.
He added, "The moral betrayal involves breaking the pledge and according a measure of legitimation and material benefits to Israeli despite its subjugation and abuse of the Palestinian people as a whole, and even more, by its deliberate creation of conditions that make it almost inconceivable to envision peace coming about by fulfilling the expectation of a sovereign Palestine existing with 1967 borders".
Praising Iran's support for the cause of Palestine, Falk, who is the author or co-author of 20 books and the editor or co-editor of another 20 volumes, said, "From what I know, the Islamic Republic of Iran has consistently supported a just outcome of the Palestinian struggle, which has been interpreted by the government in Tehran to require the abandonment of the Zionist insistence on the establishment of an exclusivist Jewish ethnic state in the non-Jewish society of Palestine".
"Iran has been steadfast in its solidarity with the Palestinian struggle for basic rights despite paying a high price by being made the target of unlawful and aggressive behavior by Israel and its backers, including threats, sanctions, and an array of covert operations causing destabilization, and even regime change", he added.