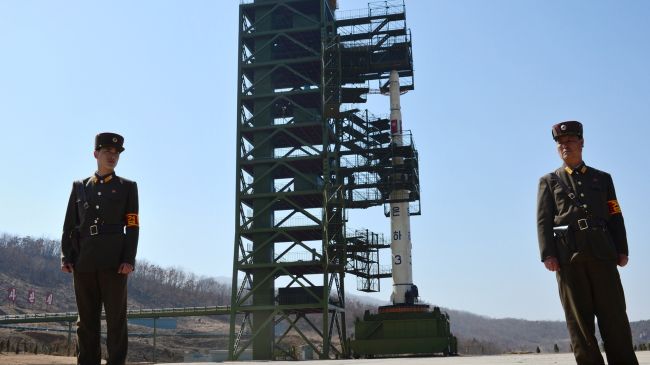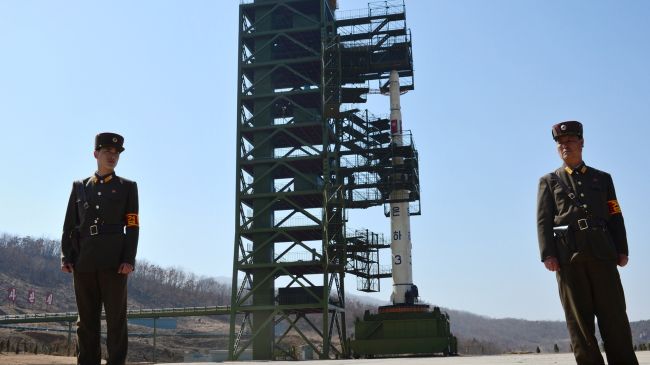 North Korea has criticized the US for fueling tension by contributing to an "unpredictable" situation on the divided Korean peninsula.
"The US is to blame for the situation on the Korean peninsula which is inching close to an unpredictable phase now," said So Se-pyong, North Korea's envoy to the UN-sponsored Conference on Disarmament held in Geneva on Wednesday.
Envoy So further pointed to Washington's "intensified hostile policy" towards Pyongyang, which he said has the right to launch satellites for peaceful purposes.
The United States must choose between stability and its current wrong stance which can amount to an "explosive situation" by perusing hostility, the Korean envoy said.
He added that the US should no longer be permitted to infringe upon the independent right of North Korea "to use space for peaceful purposes nor should it be allowed to abuse the UN Security Council as a tool for executing its hostile policy" against Pyongyang.
On February 12, North Korea announced that it had successfully carried out its third underground nuclear test.
The nuclear test drew immediate condemnation from the UN and several countries including the United States, South Korea, Russia and Japan.
In response to the atomic test, US Ambassador to the UN Susan Rice said that North Korea should expect "increasing isolation and pressure."
The North Korean envoy went on to say that Washington has launched the most military satellites and nuclear-capable ballistic missiles in the world, which makes it "the biggest threat to world peace."
So added, "The third nuclear test was carried out as part of the practical countermeasures for defending the country's sovereignty and security to cope with ruthless hostile behaviors of the US, which wantonly infringed upon the DPRK's legitimate right to satellite launch for peaceful purposes."
Pyongyang also carried out two nuclear tests on October 9, 2006 and May 25, 2009.
The country is already under tough UN sanctions over its latest rocket launch in 2012.
– See more at: http://www.presstv.com/detail/2013/02/28/291300/north-blames-us-for-korean-tensions/#sthash.3XdQuoXJ.dpuf