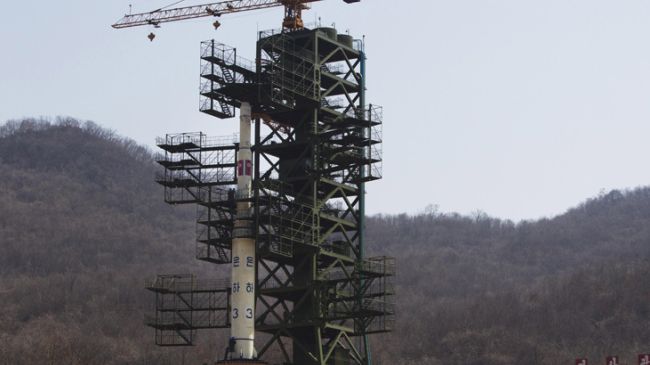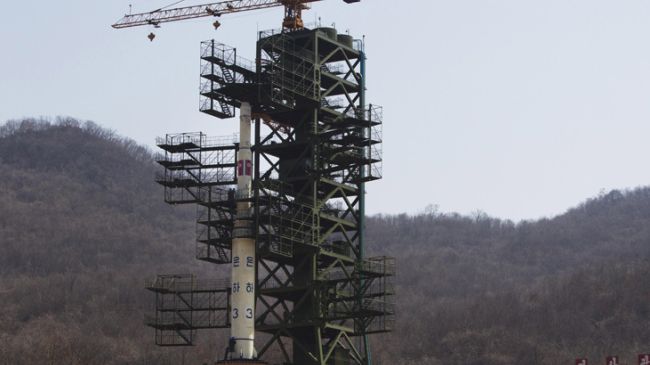 North Korea says it may postpone the launch of a long-range rocket carrying a satellite scheduled for mid-December.
The Korean Committee of Space Technology said on Sunday that scientists and technicians were "now seriously examining the issue of readjusting the launching time of the satellite for some reasons."
Experts say technical problems or snow might have interrupted launch preparations.
The Korean Committee of Space Technology previously announced that Pyongyang would launch its Unha-3 rocket between December 10 and 22 from Sohae satellite launch station in North Pyongyang Province to put a "working satellite" in orbit.
Pyongyang says the rocket would carry a "polar-orbiting earth observation satellite" for "peaceful scientific and technological" purposes.
A previous launch in April failed when the rocket disintegrated in the air soon after blastoff and fell into the ocean.
Meanwhile, the United States has said it will "take appropriate action" if North Korea does not drop the plan for the rocket launch.
On December 3, Russia and China urged North Korea not to go ahead with the plan.
Russia said North Korea had been warned not to ignore a UN Security Council resolution which "unambiguously prohibits (it) from launching rockets using ballistic technology."