Korea
North Korea 'may test hydrogen bomb in Pacific' in response to Trump's threat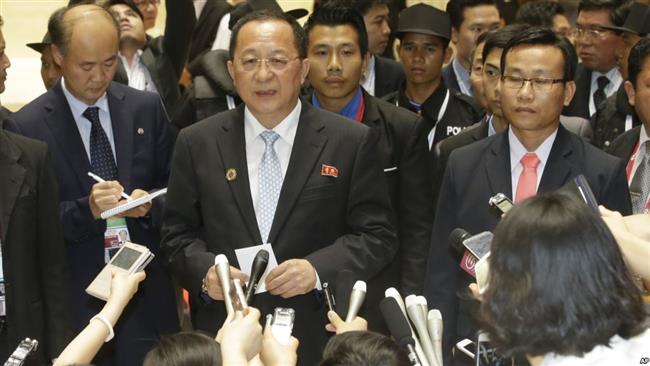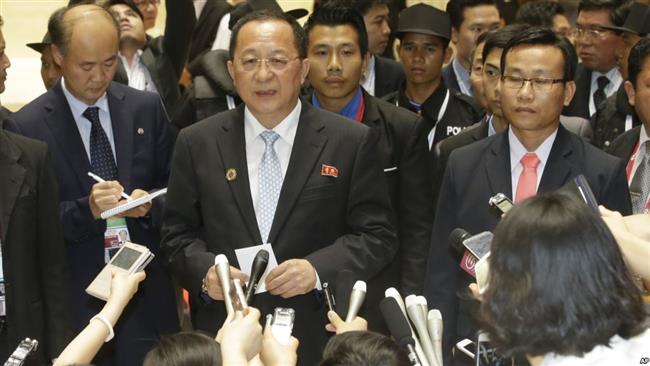 North Korea's foreign minister says Pyongyang is considering a powerful nuclear weapon test in the Pacific Ocean in response to US President Donald Trump's recent threat against the North.
Foreign Minister Ri Yong-ho, who is due to address the United Nations General Assembly (UNGA) on the weekend, told reporters in New York that the ultimate decision for the hydrogen bomb test rested with leader Kim Jong-un.
"It could be the most powerful detonation of an H-bomb in the Pacific. We have no idea about what actions could be taken as it will be ordered by leader Kim Jong-un," Ri said.
If that happens, it will be the first time Pyongyang tests a nuclear weapon outside its borders.
In his first speech at the UNGA, Trump threatened to "totally destroy" North Korea if necessary.
"The United States has great strength and patience, but if it is forced to defend itself or its allies, we will have no choice but to totally destroy North Korea," he said.
Earlier this month, Pyongyang tested a powerful hydrogen bomb at its Punggye-ri nuclear test site in the northeast of the country.
Japan, which lies between North Korea and the Pacific Ocean, reacted to Ri's remarks about a potential hydrogen bomb test outside the North's territory, with Japanese Defense Minister Itsunori Onodera describing the comment as "utterly unacceptable."
The North's foreign minister made the remarks shortly after Kim said, in a first-person statement, that Trump would "pay dearly" for his threat at the UNGA.
Kim was quoted by the official Korean Central News Agency as saying that he "will consider with seriousness exercising of a corresponding, highest level of hard-line countermeasure in history."
Japan's Chief Cabinet Secretary Yoshihide Suga reacted to Kim's statement by saying that North Korea's behavior was "absolutely unacceptable."