Korea
North Korea Presumably Fires Ballistic Missile Towards Sea of Japan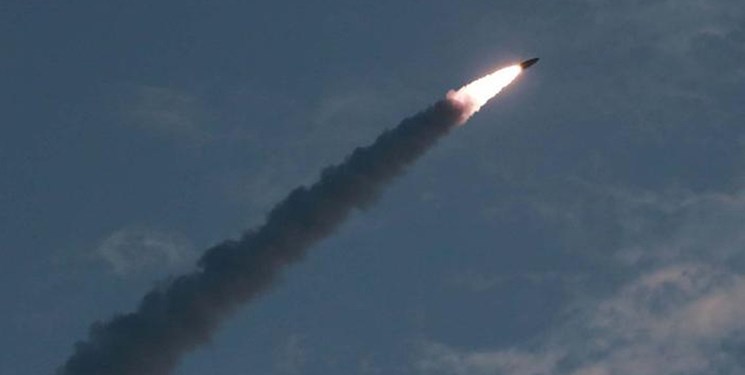 North Korea presumably launched a ballistic missile towards the Sea of Japan on Wednesday, the Japanese coast guards reported.
The authority said the missile has fallen into the sea, and warned fishing vessels to be cautious and to stay away from potential debris. No further information about the launch was provided.
According to Japan's NHK TV channel, the Defense Ministry of Japan is looking into whether any damage was done to Japanese vessels. An emergency board was set up at the government of Japan to gather information about the launch.
Early data indicates that a presumed ballistic missile launched by North Korea on Wednesday splashed down outside Japan's exclusive economic zone, the NHK TV channel reported citing governmental sources.
At the moment, Japan is analyzing information about the presumed launch, and cannot provide exact data about the location of the splashdown, the missile's altitude and other details.
"North Korea fired one (short-range) projectile, which is presumed to be a ballistic missile, from an inland region into the East Sea today [January 5] at around 08:10 am," South Korea's Joint Chiefs of Staff said in a statement on Wednesday, as quoted in local media.
The officials added that the military is maintaining "readiness posture in preparation for additional launches" and will closely monitor the situation along with its allies in the US.
A few hours later, South Korean President Moon Jae-in visited the coastal city of Goseong near the border with the North, where he broke ground for a new rail line that he called "a stepping stone for peace and regional balance" on the Korean Peninsula, Reuters reported.
In remarks at the ceremony, Moon acknowledged the launch raised concerns of tensions and damage to inter-Korean relations, and called for North Korea to make sincere efforts for dialogue.
"We should not give up the hope for dialogue in order to fundamentally overcome this situation," he stated, adding, "If both Koreas work together and build trust, peace would be achieved one day."
North Korea's previous missile test took place in October 2021. On that day, the country fired a submarine-launched ballistic missile (SLBM).