Korea
North Korea rocket has most of US within reach: South official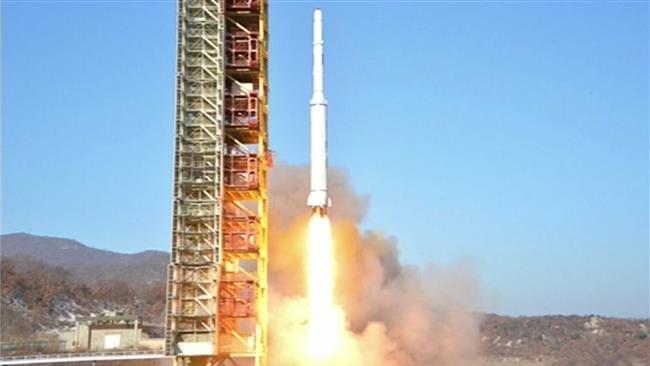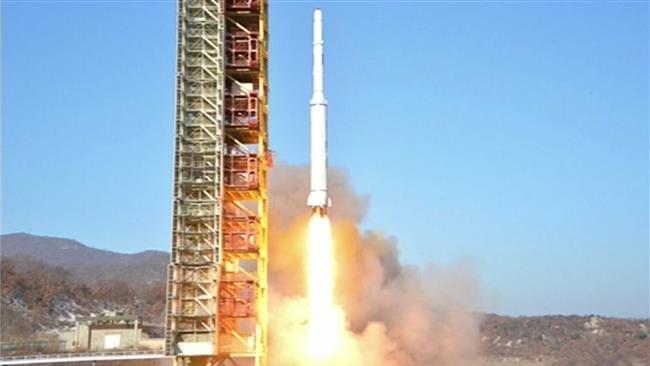 South Korea says a long-range rocket recently launched by the North is capable of reaching most of the United States as it appears to be more powerful than the previous model.
A defense ministry official said on Tuesday Pyongyang's three-stage rocket has an increased range of 12,000 kilometers, up by 2,000 kilometers in the Unha-3 rocket it launched in 2012.
South Korea also confirmed that the rocket, launched from the Dongchang-ri base in North Korea's northwest, had put an object into orbit. The Yonhap had earlier said the rocket launch might have failed.
North Korea's state television said the rocket successfully carried a satellite into space and vowed to launch more satellites in future. Pyongyang had earlier informed UN agencies about the launch.
Japan, South Korea and the United States are skeptical of such launches, which they say are a cover for banned tests of intercontinental missiles that could strike the US.
US, Asian allies to meet on North Korea launch
US chairman of the Joint Chiefs of Staff General Joseph Dunford is set to hold talks with his Japanese and South Korean counterparts this week to discuss Pyongyang's rocket launch and expansion of trilateral military ties.
Army General Lee Sun-jin, chairman of the South Korean Joint Chief of Staff, is expected to participate via video teleconference in the meeting that will be held in Hawaii, home to US Pacific Command.
It is not known if Admiral Katsutoshi Kawano, head of Japan's Self-Defense Forces, will attend the meeting or participate remotely.
In the wake of North Korea's launch, Washington and Seoul announced that they would begin formal talks on deploying an advanced US missile defense system called THAAD to the Korean Penisula as soon as possible.