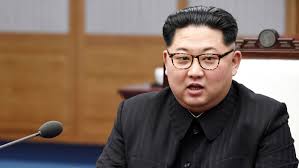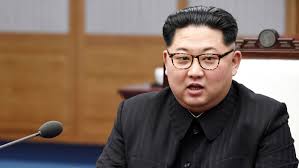 North Korea says it is "taking technical measures" to dismantle its nuclear test site, the latest dramatic move Pyongyang is making just a month ahead of a historic summit between the North's leader Kim Jong-un and US President Donald Trump.
"A ceremony for dismantling the nuclear test ground is now scheduled between May 23 and 25, depending on weather condition," North Korea's official Korean Central News Agency (KCNA) further said on Saturday, citing a foreign ministry press release, adding that the test tunnels would be blown up, blocking their entries.
The statement added that journalists from China, Russia, the US, the UK and South Korea would be allowed to "conduct on-the-spot coverage in order to show in a transparent manner the dismantlement of the northern nuclear test ground."
It also said that the limit on foreign reporters was due to the "small space of the test ground" which "is located in the uninhabited deep mountain area."
The announcement came two days after Trump said that his highly-anticipated meeting with Kim would be held in Singapore on June 12.
North Korea has had controversial military nuclear and ballistic missile programs, which have so far drawn harsh sanctions from the US and the UN. On April 21, and in the midst of diplomacy with Seoul, Kim said he would be suspending the North's nuclear and missile tests, and shut down a nuclear test site to pursue economic growth and peace on the Korean Peninsula, a move that attracted global praise.
In late April, Kim and South Korean President Moon Jae-in met in a historic summit at the demarcation line and signed a joint declaration expressing their interest in the common goal of denuclearization.
On Friday, US Secretary of State Mike Pompeo promised that the North could look forward to "a future brimming with peace and prosperity" if it agreed to swiftly give up its nuclear weapons and "takes bold action to quickly denuclearize" the Korean Peninsula.
The senior US diplomat, who returned from Pyongyang earlier this week with three Americans who had been held prisoner by North Korea, said their release had helped set conditions for a successful meeting between Trump and Kim. This was Pompeo's second meeting with the North's leader in less than six weeks.
A report says that North Korean Mount Mantap can collapse due to repeated nuclear tests in its underneath.
Pyongyang further said in its Saturday's statement that it would "also in the future, promote close contacts and dialogue with the neighboring countries and the international society so as to safeguard peace and stability on the Korean peninsula and over the globe."
Last year, particularly after Pyongyang carried out its sixth and the most powerful nuclear test in September, a string of bellicose rhetoric was adopted by Trump and Kim against one another that raised fears of a new war on the peninsula.