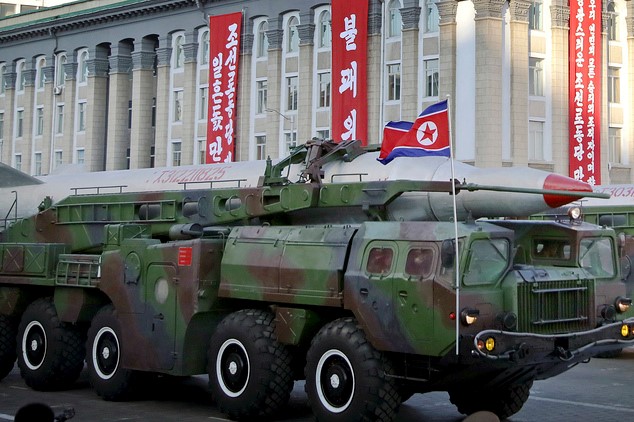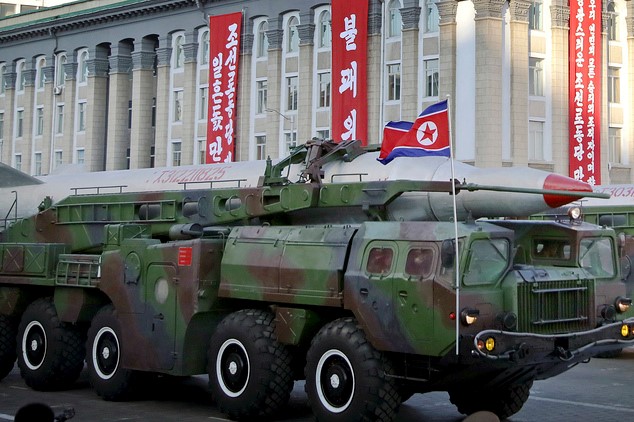 The engine's ground test, if true, would be a big step forward for the North's nuclear weapons program, which saw its fourth atomic test earlier this year, according to Daily Mail.
South Korean officials say North Korea doesn't yet have a reliable intercontinental ballistic missile, let alone the ability to arm it with a nuclear warhead.
North Korea last month launch a medium-range ballistic missile that violated U.N. Security Council resolutions that prohibit any ballistic activities by North Korea. It was the North's first medium-range missile launch since early 2014.
In Washington, State Department spokesman Mark Toner called on North Korea to "refrain from actions and rhetoric that further destabilize the region."
The North has also threatened pre-emptive nuclear strikes against Washington and Seoul and fired short-range missiles and artillery into the sea in an apparent response to ongoing U.S.-South Korean military drills and tough U.N. sanctions imposed over the recent nuclear test and a long-range rocket launch earlier this year.
"The agency quoted Kim as saying that the North can now tip intercontinental ballistic missiles with more powerful nuclear warheads that could keep the U.S. mainland within striking distance and 'reduce them to ashes so that they may not survive in our planet.'"
The North recently has gone to great lengths to tout alleged advancements in its nuclear weapons and ballistic missile programs.
Those claims have often been met with doubt by South Korean officials and experts. The North's official media on March 9 showed a smiling Kim posing with nuclear scientists beside what appeared to be a model trigger device of a nuclear warhead. Kim declared that warheads had been miniaturized for use on ballistic missiles.
The North has also claimed to have mastered a re-entry technology designed to protect a warhead from extreme heat and other challenges when it returns to the atmosphere from space following a missile launch. It also said it had successfully conducted a high-powered, solid fuel rocket engine test. Solid-fuel missiles are generally harder to detect before they are launched than liquid-fuel missiles.