Korea
North Korea thanks South, rejects invitation to ASEAN summit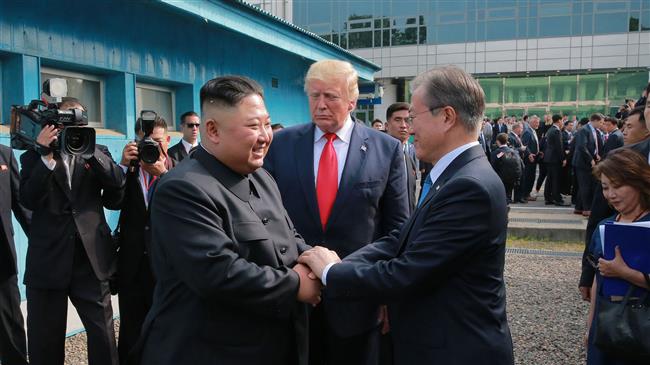 North Korea has rejected an invitation for leader Kim Jong-un to attend the Association of Southeast Asian Nations (ASEAN) summit in the South Korean capital, Seoul, to be held next week.
Kim received the letter of invitation from South Korean President Moon Jae-in on November 5, with an offer for a special envoy to attend if he was unable to participate in the event personally, North Korea's official Korean Central News Agency (KCNA) said on Thursday.
Moon had previously expressed hope that Kim would attend the summit, which is due to start in the port city of Busan next Monday.
However, North Korea ruled out the prospect of Kim attending the summit, saying "now is not the time" due to the still-strained ties between the two Koreas.
Pyongyang has accused Seoul of failing to carry out agreements reached between the two Koreas and harming relations by depending on the United States in resolving inter-Korean issues.
"It is perplexing that they proposed discussing inter-Korean relations at such an unfitting multilateral venue, even after experiencing failures by relying so much on the United States," KCNA said.
"How can we sit face to face and solve things with such a partner entrusting everything to the outsider without any independence and self-standing attitude?" the news agency added.
Pyongyang however thanked Seoul for the invitation.
North Korea has been involved in diplomacy with the South since 2018. The rapprochement between the long-time rivals then led to diplomacy between Washington and Pyongyang, with Seoul acting as a broker.
US President Donald Trump and North Korean leader Kim Jong-un have since met three times. But lower-level diplomacy has snagged.
The US has refused to take meaningful action toward peace — including in the form of sanctions relief — despite several good faith measures by the North.
Even though the summits between Trump and Kim had helped partially propel the talks, Washington's obstinacy has led to Pyongyang refusing to agree to another "useless" summit.