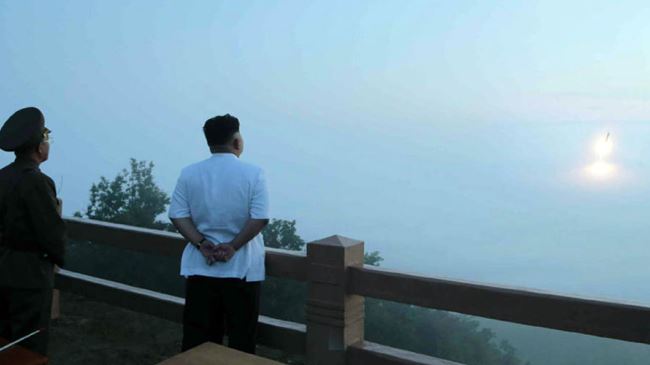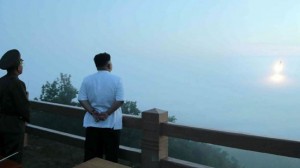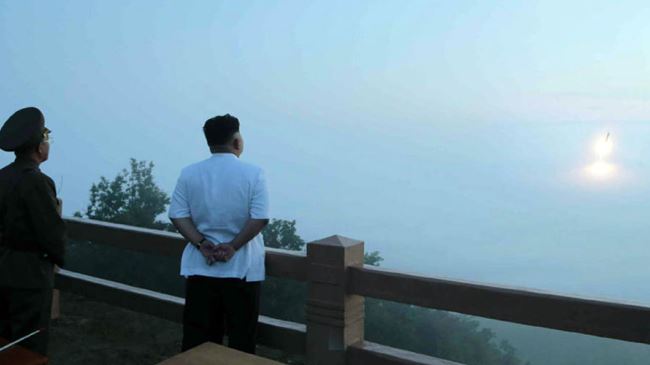 North Korea has proposed the suspension of hostile military activities with its rival South Korea starting later this week, local media report.
North's National Defense Commission said on Monday that Pyongyang was ready to halt all acts of verbal provocation and slander from Friday, calling on Seoul to reciprocate, the official KCNA news agency reported.
The North Korean commission also called for an end to hostile military activities near the disputed maritime border in the Yellow Sea.
Pyongyang also asked South Korea to put an end to its annual military drills with the United States scheduled for August.
The call came only a day after North fired two short-range missiles into the East Sea.
It also came ahead of a visit by Chinese President Xi Jinping to Seoul to discuss issues including Pyongyang's nuclear program.
The two Koreas are technically at war since the 1950-53 war, which ended in a truce.
Pyongyang accuses its southern neighbor and Washington of "rehearsing for an invasion." The two allies began their joint military exercises at the end of February despite Pyongyang's calls to call off such drills.