Asia-Pacific
Korea
North Korean leader pledges to strengthen military, nuclear arsenal
North Korean leader Kim Jong-un has vowed to strengthen his country's military capabilities and nuclear arsenal, days before US President-elect Joe Biden takes office.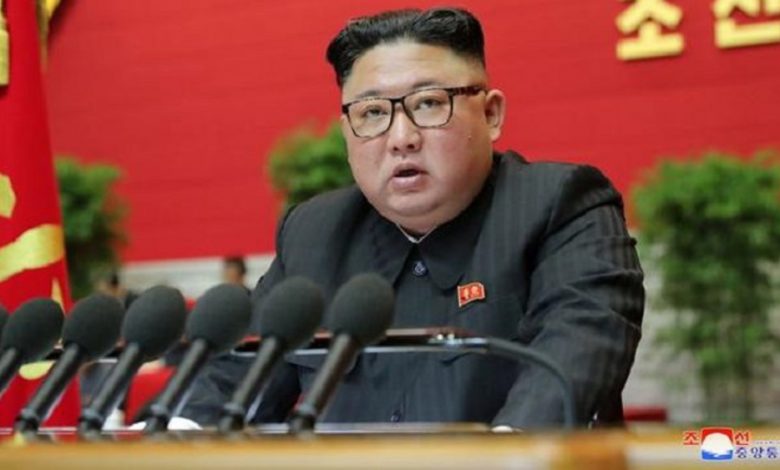 "While strengthening our nuclear war deterrent, we need to do everything in order to build the most powerful military," North Korea's state news agency KCNA quoted Kim as saying on Wednesday.
Kim made the pledge as he delivered his closing speech at the ruling Workers' Party congress, the first held in five years, which came to an end after eight days of policy discussions on Tuesday.
The massive ruling party congress was held amid a struggling economy in the face of persisting US-led sanctions over Pyongyang's nuclear and ballistic missile programs and the coronavirus pandemic.
Earlier, Kim described the United States as "the fundamental obstacle" to the development of North Korea and the country's "foremost, principal enemy." He said Washington's hostile policy toward Pyongyang "will never change, whoever comes to power," without mentioning Biden by name.
North Korea has long been under harsh sanctions by the United Nations (UN) and the US over its nuclear and missile programs.
During the last meeting of the congress, which was held in 2016, Kim reaffirmed his commitment to developing nuclear weapons and announced an economic development plan.
The new party congress came less than two weeks before Biden's inauguration and amid a prolonged gridlock in talks between the outgoing US President Donald Trump administration and Pyongyang aimed at ending the North's nuclear and missile programs.
The talks have been deadlocked since February 2019 over the US's refusal to offer any sanctions relief in return for several North Korean steps toward denuclearization.
The official KCNA news agency further reported that the congress would be followed on Sunday by a meeting at its top legislature, the Supreme People's Assembly, to adopt legislation related to the nation's new five-year national economic development strategy.
North Korean leader's sister slams South for monitoring parade
Separately on Wednesday, Kim's younger sister, Yo-jong, who is one of his closest confidantes, criticized South Korea's military for asserting that it had detected signs that a military parade may have been staged in Pyongyang on the occasion of the congress.
In a separate statement carried by the KCNA, she said authorities in Seoul were "idiots" and "top the world's list in misbehavior."
"We are only holding a military parade in the capital city, not military exercises targeting anybody nor launch of anything," she said.
Her remarks came after Seoul's Joint Chiefs of Staff asserted in a statement that a parade had been spotted at Kim Il-sung Square in Pyongyang, but there was a possibility of it being a rehearsal.
Meanwhile, South Korean President Moon Jae-in has pledged to help engineer a breakthrough in the stalled denuclearization talks.
In his New Year's address Monday, Moon, who brokered talks between Kim and Trump, announced that Seoul would seize on the change of the US administration to "make a last effort to achieve a major turnaround in the stalled US-North Korea and inter-Korean dialogs."
Moon also said Seoul remained willing to talk to Pyongyang "at any time and any place," including online.
This is while the North has repeatedly said it has no interest in discussions with the South since the process with Washington became deadlocked.
Moon, whose term ends in 2022, has made engagement with Pyongyang one of his signature goals.