Korea
North Korean leader says Trump policy seeks 'total subordination of world'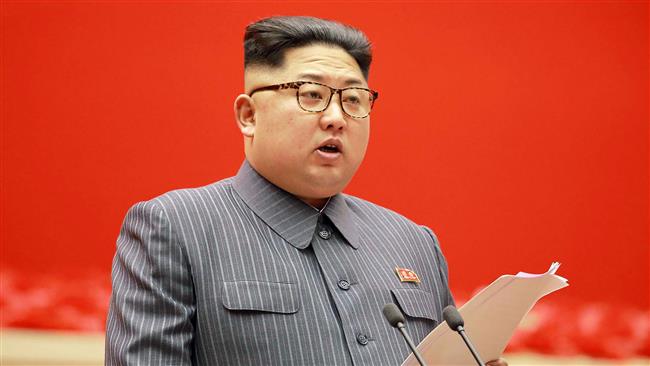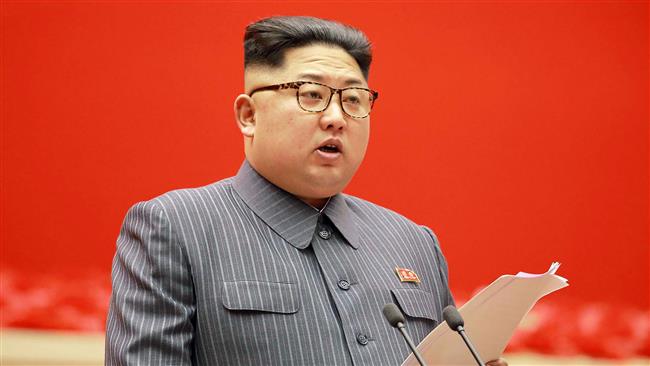 North Korea's leader Kim Jong-un has censured US President Donald Trump for his expansionist policy, which, he says, seeks "total subordination of the world."
"This has fully revealed that 'America first policy', which the gang of Trump is crying out loudly about, is nothing but the proclamation of aggression aimed at holding sway over the world according to its taste and at its own free will," Kim said at the 5th Conference of Cell Chairpersons of the Workers' Party of Korea (WPK) on Thursday.
North Korea's KRT TV on Friday released video footage of Kim and high ranking North Korean officials, including Kim's sister Kim Yo Jong, at the party's gathering in the capital Pyongyang.
Kim went on to say at the meeting that no one could deny that North Korea had rapidly emerged as an atomic state and was capable of posing a substantial nuclear threat to the United States.
North Korea's Foreign Ministry on Friday described Trump's new national security strategy as a "criminal document" that seeks the "total subordination of the whole world." The North Korean Foreign Ministry spokesman called Trump's recently released national security strategy the latest American policy seeking to "stifle our country and turn the entire Korean peninsula" into an outpost of American hegemony.
In the document, unveiled on December 18, Trump said Washington had to deal with China and Russia, the two powers which are challenging the American global hegemony, and confront the challenge posed by North Korea's missile and nuclear development programs.
Washington's decades-long military presence in and around the Korean Peninsula has forced Pyongyang to develop its ballistic missiles and nuclear weapons as a deterrent against Washington's aggression. However, Pyongyang's internationally-condemned weapons programs have been faced with United Nations sanctions.
Meanwhile, Trump's new strategy, according to senior administration officials, outlines a detailed plan to first push back against China's global ambitions and then go on to deal with Russia.
In the meantime, analysts said newly proposed sanctions on North Korea, which will hinge on greater support from China and Russia, could have a significant effect on the isolated country's already struggling economy.
The new sanctions seek to ban nearly 90 percent of refined petroleum product exports to North Korea by capping them at 500,000 barrels a year and demand the repatriation of North Koreans working abroad within 12 months. It would also cap crude oil supplies to North Korea at 4 million barrels a year, and ban a number of North Korean exports such as machinery, lumber, and other products and resources.
"If they were enforced, the cap on oil would be devastating for North Korea's haulage industry, for North Koreans who use generators at home or for productive activities, and for (state-owned enterprises) that do the same," said Peter Ward, a columnist for NK News, a website that tracks North Korea.
The forced repatriation of foreign workers would also cut off vital sources of foreign currency and investment not only for the government but also for North Korea's emerging market economy, he said. "If such sanctions were enforced, they would thus impede and endanger North Korea's economic development."
Asked about the effects of sanctions before these latest proposals were announced, Michael Kirby, who led a UN inquiry into human rights abuses in North Korea, said cutting off fuel imports would be "a very serious step."
"Cutting off oil, petroleum supplies would obviously have a very big impact on the ordinary population," he said.
China, which supplies most of North Korea's oil, has backed successive rounds of UN sanctions but has resisted past calls by Washington to cut off supplies to its neighbor.
Chinese Foreign Ministry spokeswoman Hua Chunying called on all sides to exercise restraint and to "strictly implement the current relevant UN Security Council resolutions."
While not directly addressing the new proposals, Hua said that China would maintain communications with all sides and support measures to "quickly create the necessary conditions to peacefully resolve the Korean Peninsula nuclear issue through talks."
Russia quietly boosted economic support for North Korea earlier this year, and last week Russian Deputy Foreign Minister Igor Morgulov said that Moscow was not ready to sign up to new sanctions that would strangle the country economically.
China and Russia have asked for more time to consider a US proposal to blacklist 10 ships for transporting banned items from North Korea, diplomats said.
It was unclear how much more time would be given.