Asia-Pacific
Korea
North Korean leader visits typhoon-hit area, orders recovery efforts
North Korean leader Kim Jong-un has visited the devastated typhoon-hit coastal area of the country, issuing orders to boost rescue and recovery efforts in the battered region.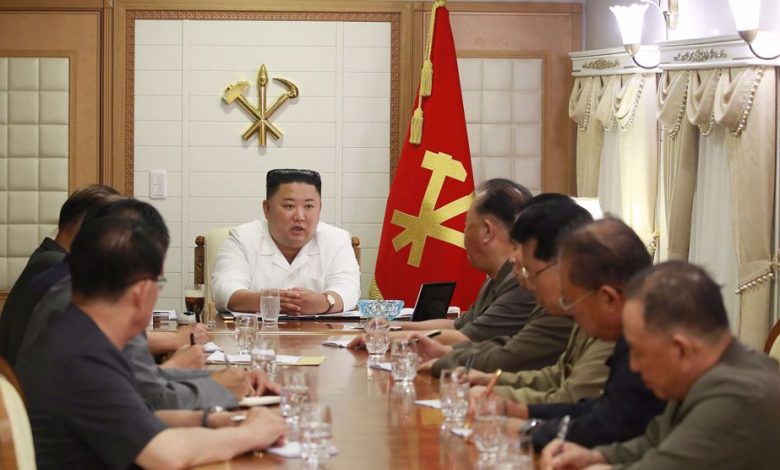 Kim on Saturday surveyed the damage caused by Typhoon Maysak, smashing into the Korean Peninsula on Thursday. It is the tenth typhoon to hit the region this season.
The Korean Central News Agency (KCNA) said more than 1,000 houses were destroyed in coastal areas of South and North Hamgyong provinces.
KCNA added that farmland and some public buildings in the coastal area had been inundated by rain as well.
North Korea's state-run television, KRT, showed footage on Sunday of Kim touring the typhoon-hit area and issuing orders to North Korean officials at a meeting a day earlier.
During the visit, Kim ordered 12,000 members of the ruling Workers' Party to join the effort, while dismissing a provincial party chief.
The ruling party has called for the punishment of party and government officials whose failure to follow orders had resulted in "dozens of casualties" during typhoons.
The North has been devising "practical measures" to minimize damage from seasonal extreme weather by informing people of locations of shelters and typhoon paths as well as how to respond and behave.
The country has been grappling with torrential rains, floods and typhoons in one of the wettest rainy seasons on record.
According to South Korea's Meteorological Administration, Typhoon Haishen is expected to hit the southern tip of the Korean Peninsula on Monday.