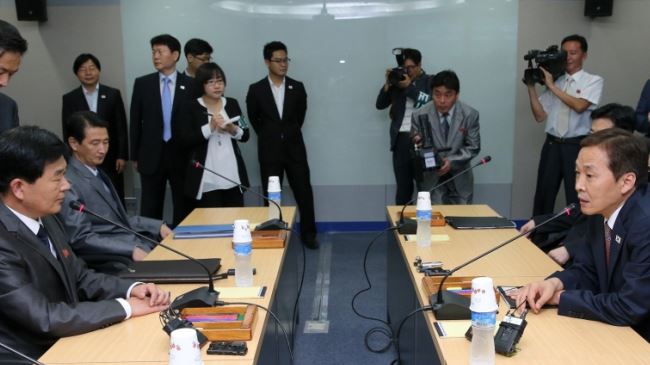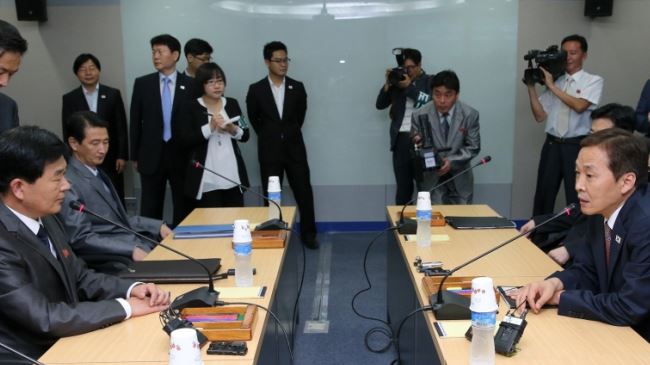 North Korea and its southern neighbor have held senior-level military talks for the first time in seven years following a series of recent incidents on their land and maritime borders.
According to reports, government officials and officers up to the rank of general on both sides held a five-hour meeting at the border village of Panmunjom on Wednesday.
The highest-level military talks are assumed in a bid to lower the risk of armed escalation, especially ahead of the planned resumption of a high-level dialog between Seoul and Pyongyang in November.
In a rare incident on October 10, North and South Korea exchanged heavy machine-gun fire on their heavily-fortified land border after the North shot balloons carrying anti-Pyongyang propaganda leaflets floated from the South.
The South Korean Joint Chiefs of Staff announced on Monday that Seoul has deployed additional military forces to the islands on its border with the North, adding the army has dispatched Chiron Man missiles and armored vehicles to the border area, west of the peninsula.
The newly emerged tensions between the two neighbors come despite the two sides' agreement to pursue talks later this month, during a surprise visit to Seoul by a high-level North Korean delegation.
The Korean Peninsula has been locked in a cycle of escalating military rhetoric since the Korean War, which lasted from 1950 to 1953. No peace deal has been signed since then, meaning that North and South Korea remain technically at war.