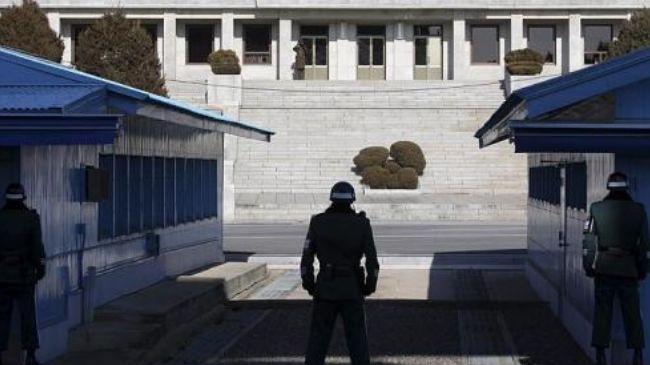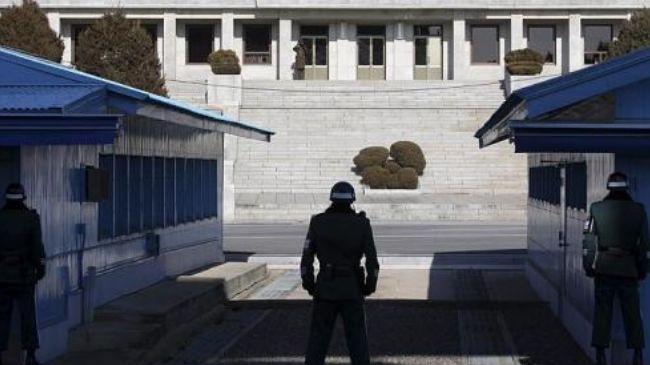 Top officials from North Korea and the neighboring South have held the highest-level government talks in years, ahead of the planned reunion of families separated by the 1950-53 Korean War.
Talks between the two sides were held on Wednesday at the border truce village of Panmunjom on the southern side of the border.
The last official high-level meetings between North and South Korea were held in December 2007.
The details of Wednesday's closed-door meeting were not immediately disclosed, though South Korean officials said briefly the talks covered a range of major issues, including the upcoming reunion of divided families.
According to Seoul officials, the meeting was held at the request of Pyongyang, after the two neighbors agreed to hold the reunions at Mount Kumgang, which is a resort on North Korea's east coast, between February 20 and 25.
It would be the first such reunions in more than three years.
In August 2013, Seoul and Pyongyang agreed to hold a reunion in the following month, though the North Korea called the event off just four days before it started, citing "hostility" from the south.
About 71,000 South Koreans, more than half of them elders aged over 80, are on Seoul's waiting list to take part in a reunion session, which hosts only around 100 people on each side.