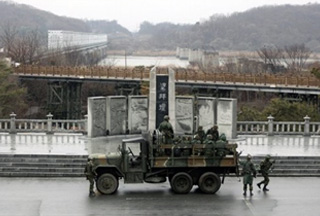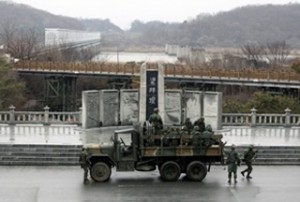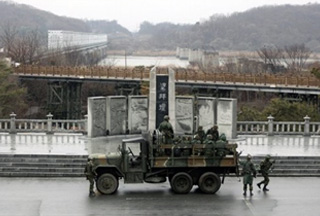 In response to a joint South Korea-US military drill, North Korea said Sunday it will no longer make efforts towards nuclear disarmament.
North Korea also threatened to use "merciless physical force" in reaction to the annual military exercises due to kick off on Monday.
Pyongyang also announced that it would no longer abide by the armistice that brought a truce to the Korean War fifty years ago.
"The revolutionary armed forces of (North Korea) will be left with no option but to exercise merciless physical force as the rival is set to do harm to the (North)," the military's mission at the truce village of Panmunjom said in a statement carried by the country's official Korean Central News Agency.
The mission said that South Korea violated the armistice by participating in the military cooperation with the United States.
Both South Korea and the US, which keeps about 28,500 troops in the country, insist the maneuvers are purely defensive.
However, on Sunday, Pyongyang condemned the drills as a preparation for an invasion.
The two Koreas are in theory still at war as the Korean War in the 1950s ended with a truce and not a peace treaty.