Syria
Northeastern Syria: Terrorists Continue Plundering Public Assets, Transfer Infrastructures to Turkey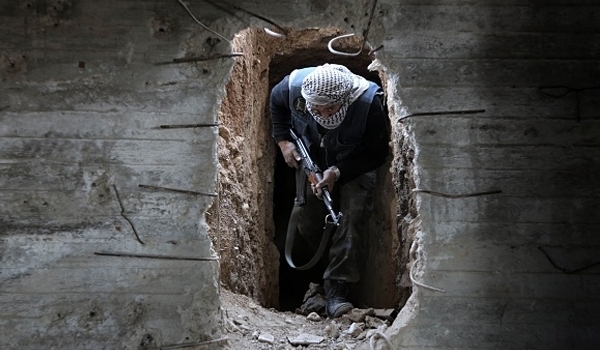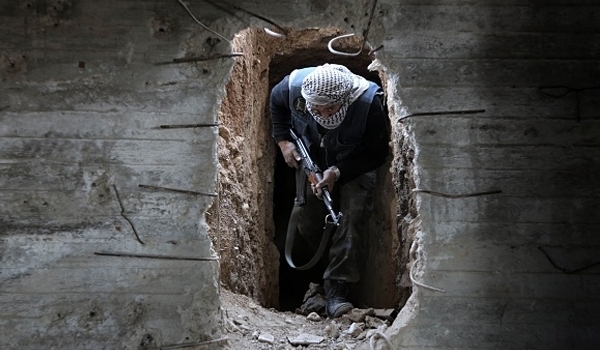 Tahrir al-Sham Hay'at (the Levant Liberation Board or the Al-Nusra Front) continued looting infrastructures in Western Idlib to sell them later in Turkey.
Tahrir al-Sham Hay'at and Turkistani Party are plundering railway lines and power cables in al-Rouj Plain in Western Idlib.
Local sources reported that the railway was one of the most important communication lines between al-Rouj Plan and Idlib city, adding that the terrorists' move has sparked a wave of anger among the Western Idlib's residents.
The sources further said that the terrorists transfer the stolen infrastructures made of steel and copper to Turkey to sell them in the country's market.
Media sources said on Sunday that the Ankara-backed militants plundered several old infrastructures of Afrin in Aleppo province as the Turkish army and its allies continue driving out civilians and looting their properties in the town.
Media activists said that the Ankara-backed militants in Afrin detached and stole the old railway of Afrin which linked Qatmeh to Akbas square and was built in 1913.
Also, the Kurdish sources reported that the Olive Branch forces, affiliated to the Turkish army, fully destroyed the tomb of Sheikh Zeid in al-Zeidiyeh district in Afrin and looted the ancient artifacts inside.
Meantime, some reports said that the Turkish government planed to annex Jandaris to the town of al-Reihaniyeh in Turkey by issuing new identity cards for the residents of Afrin, creating fear and panic among the residents of this region.