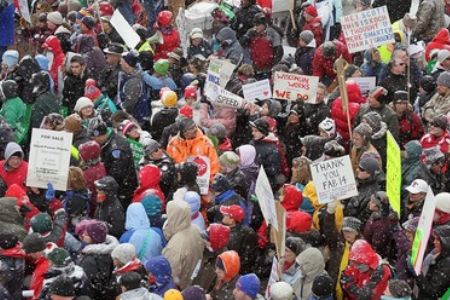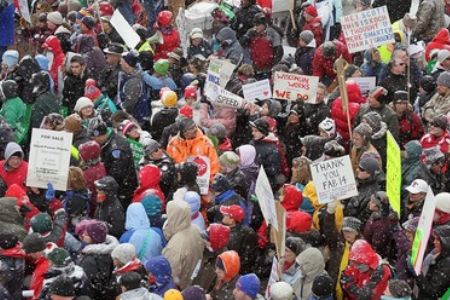 The government crackdown on protests in the Iraqi Kurdistan region over the past few weeks has angered the people of Sulaymanieh.
The crackdown has also led many to reject the call from the region's president Massoud Barzani for early elections in the near furture , reported Press TV's correspondent in Sulaymanieh.
Following the announcement, thousands flocked to the town square to continue their daily protests, showing little faith in Barzani's promises.
In his speech, Barzani said these new elections would give the people the chance to decide their own fate, but opposition party Goran say the demands of the people cannot be met by the current government, and their actions during the protests show this.
Over the past two weeks, 7 people have been killed and more than 200 injured during clashes between police and protesters while 220 have been arrested including Islamic Union party leader Rzgar Omar who spent three days in prison after being injured during the protests and religious leader Karmuran Ali who was beaten and threatened in prison for two days.
Many Islamic scholars, including Abu Bakr Penjweni, have received death threats, and their homes have been targeted by gunmen for participating in peaceful demonstrations.
Families of those who have been killed in political struggles since the Kurdish region gained limited self-rule from the then reigning Baath party of Saddam Hussein in 1991, have also joined the demonstrations.