Syria
Norwegian diplomat becomes UN's fourth Syria envoy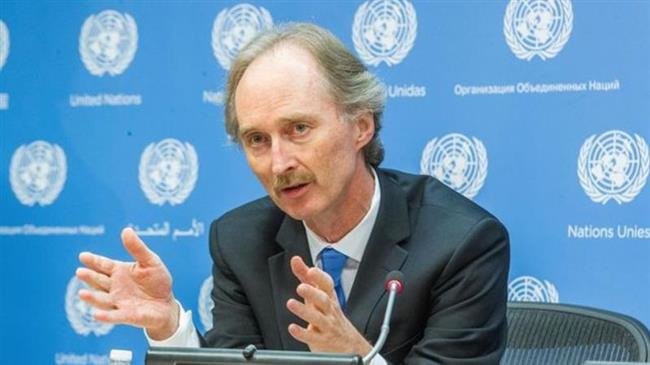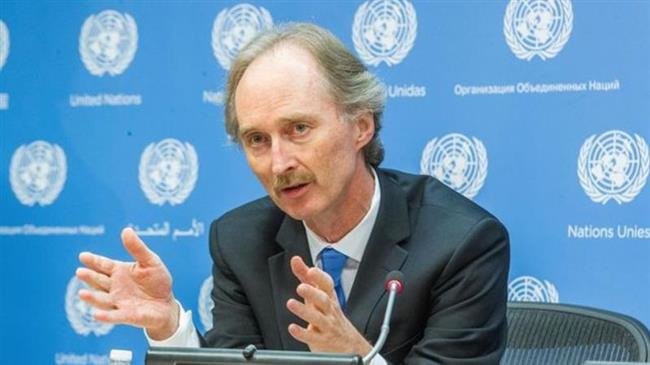 Norwegian diplomat Geir Pedersen has been appointed as the UN's new envoy for Syria, a UN spokesman said on Wednesday.
Farhan Haq noted that UN Secretary General Antonio Guterres named Pedersen, 63, as the UN's new emissary in a letter to the Security Council on Tuesday.
Haq also reiterated that Pederson is expected to begin his work at the end of November.
Pedersen will succeed Italian-Swedish diplomat Staffan de Mistura, who resigned two weeks ago due to family reasons.
De Mistura was appointed in 2014 after Algerian diplomat Lakhdar Brahimi and late UN Secretary General Kofi Annan.
Currently serving as Norway's ambassador to China, Pedersen has been a distinct member of the Norwegian team in the negotiations that led to the Oslo Accords in 1993.
He was also special coordinator for Lebanon from 2007 to 2008, and the UN envoy for southern Lebanon from 2005 to 2007. Moreover, he has served as Norwegian representative to the Palestinian Authority between 1998 and 2003.
Meanwhile, Norwegian Foreign Minister Ine Eriksen Soreide praised Guterres' decision, saying that Pederson is one of Norway's "foremost diplomats." He further stressed that finding a political solution to the conflict in Syria is "one of the most difficult tasks facing the UN."
Pedersen will take over at a time when the UN-backed peace process in Syria, dubbed as the Geneva talks, has been sidelined by the Astana process, mediated by Iran, Russia and Turkey.
The Astana peace process has helped significantly reduce the violence in Syria through the formation of four de-escalation zones in the country, setting the stage for Syria's warring sides to focus on negotiations on the political future of their homeland.