Europe
Norwegians protest against EU Nobel Peace Prize award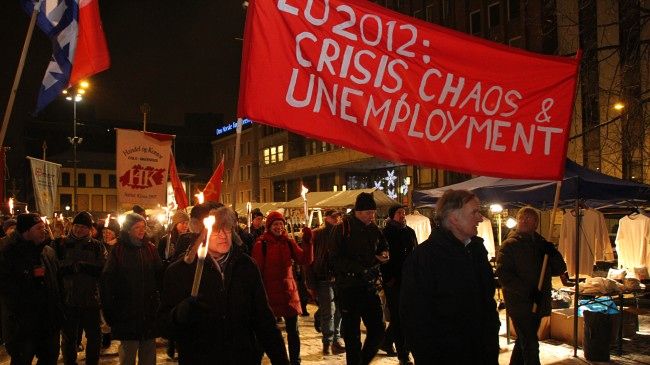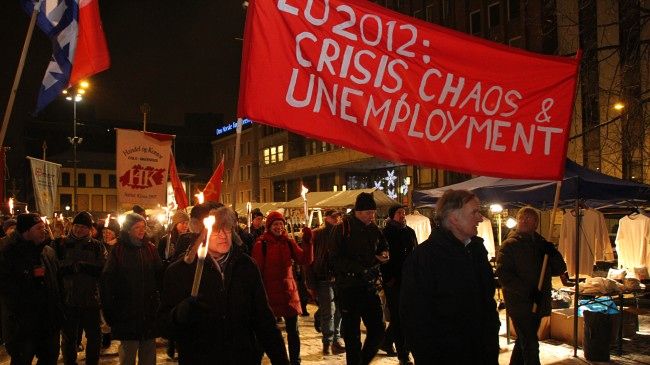 Hundreds of Norwegians have marched against the Nobel Committee's decision to award the European Union (EU) the 2012 Nobel Peace Prize.
The torchlight march, which included the members of 50 organizations, was held on Sunday on the eve of the Nobel Prize ceremony in the Norwegian capital, Oslo.
Many demonstrators marched from Youngstorget to the parliament building, making it one of the largest of such protests.
"Alfred Nobel said that the prize should be given to those who worked for disarmament," protester Elsa-Britt Enger said, adding that "the EU is one of the biggest weapons producers in the world."
A survey showed that as many as 60 percent of Norwegians criticized the peace prize choice since the EU represents military rearmament and does not meet the strict requirements for the award.
Norwegian Minister of Children, Equality and Social Inclusion Ing Marte Thorkildsen, a participant in the march, said the EU is not peace-building and there must be room to show solidarity with those affected by the eurozone crisis and the unsociable policies of the Union.
Protester Per Olaf Lundteigen said, "I'm here to show that the EU is not a worthy winner, when you see how things unfold in the EU. The difficulty increases and more people feel powerless when it comes to democratic institutions."
The Nobel Peace Prize ceremony is to be held in Oslo, where the winner is awarded the prize, on December 10. Other Nobel Prize winners are to be awarded in Stockholm, Sweden on the same day.