Syria
Notorious Terrorist Commander Killed by Unknown Raiders in Northwestern Syria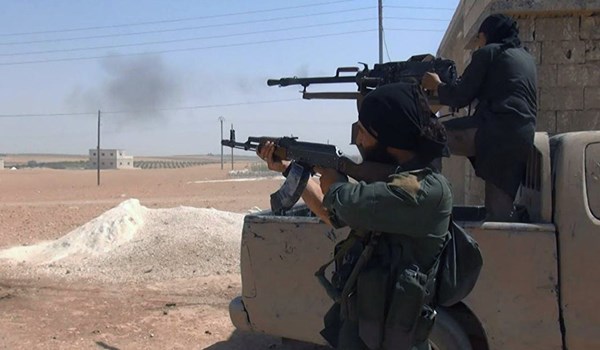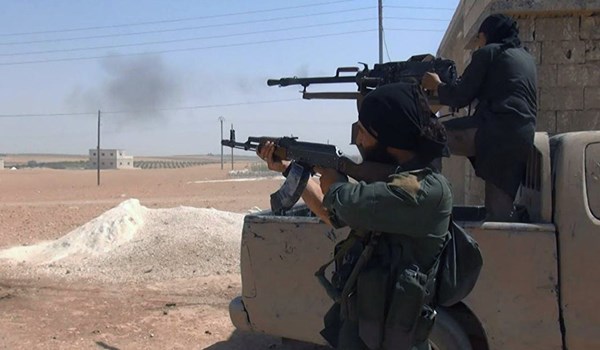 A senior commander of Tahrir al-Sham Hay'at (the Levant Liberation Board or the Al-Nusra Front) was killed in gun fire in Southwestern Idlib on Saturday.
Abu Suleiman Haroun, a senior field commander of Tahrir al-Sham, was gunned down by unknown assailants near the town of Khan Sheikhoun in Southwestern Idlib.
Local sources, meantime, said that Tahrir al-Sham has arrested 12 ISIL terrorists in the village of Tal Manes.
They further said that a wave of tension and insecurity has recently covered militant-held regions in Idlib province.
Field sources said on Thursday that a Tahrir al-Sham commander, Abu Abdullah Mohjer Marakeshi, was killed by unknown assailants in Jisr al-Shughour in Western Idlib.
Another Ahrar al-Sham commander, namely Abulfazl, was gunned down by unknown assailants North of the Talmans town in Ma'arat al-Nu'aman in Southern Idlib.
The news came as a number of Tahrir al-Sham terrorists were shot dead by gunmen in al-Janoudiyeh village West of Idlib.
Infighting and assassination operations have increased further in Northern Syria after the endorsement of the Sochi Agreement by Russia and Turkey that ruled for the establishment of a demilitarized zone in Idlib.