Iran
'Nuclear deal major success for Iran, Sextet'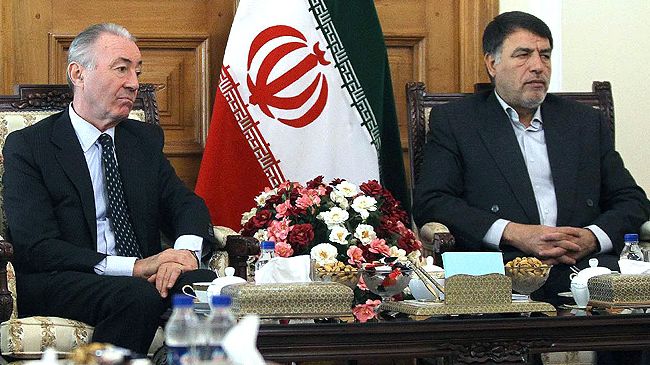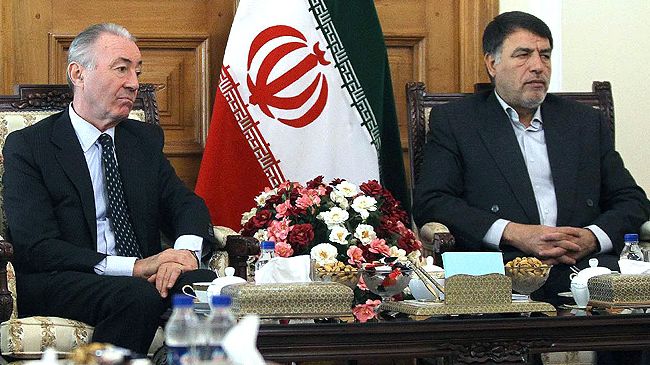 A top Belgian diplomat has described the recent agreement between Iran and the P5+1 group over Tehran's civilian nuclear program as a major breakthrough for the parties involved in the negotiations.
"The deal reached between the Islamic Republic of Iran and the P5+1 group (comprised of Britain, China, France, Russia, the United States and Germany) is seen as a great success for the negotiating sides," said Belgian Ambassador to Tehran Francois del Marmol in a meeting with Abbasali Mansouri-Arani who sits on the National Security and Foreign Policy Committee of Iran's Majlis.
Iran and the Sextet sealed an interim deal in Geneva on Sunday morning to pave the way for the full resolution of the West's decade-old dispute with Iran over the country's nuclear energy program.
In exchange for Iran agreeing to limit certain aspects of its nuclear activities, the United States and its allies have undertaken to lift some of the existing sanctions against Iran.
According to the Iranian Foreign Ministry, the deal allows Iran to continue its activities at Arak, Fordow and Natanz facilities. The agreement also stipulates that no additional sanctions will be imposed on Tehran over its nuclear energy program.
Iranian Foreign Minister Mohammad Javad Zarif said on Sunday that Iran's right to uranium enrichment is enshrined in the nuclear agreement with the Sextet.
Mansouri-Arani, for his part, voiced Iran's readiness to further expand parliamentary relations with Belgium, adding the promotion of bilateral ties will be beneficial to both Iranian and Belgian nations.
"The strategic location of the Islamic Republic of Iran in the region and our country's enormous potentialities in the fields of trade, economy and technology together with Belgium's significance as the seat of major European institutions have set the stage for the development of cooperation between the two countries," the Iranian legislator pointed out.
He said the two nations enjoy huge potential for closer cooperation which could be tapped to serve the interests of both nations.