Iran
Nuclear Iran is reality, says Pakistani politician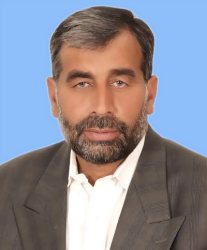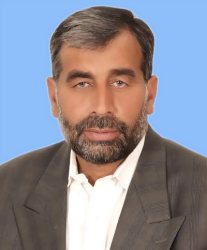 A Pakistani Parliamentarian on Thursday said that the Western states must accept the reality of nuclear Iran instead of putting pressure on the Islamic Republic.
Talking to IRNA, Member of the National Assembly (MNA) Syed Haider Ali Shah of Awami National Party (ANP) said that the West has to revise its approach towards Iran.
He agreed with the statement of Iran's Ambassador to the International Atomic Energy Agency (IAEA) that the success of the nuclear talks depends on whether the IAEA can accept the reality of a nuclear Iran
Expressing his views, the politician said developing peaceful nuclear program is Iran's right which should be accepted without any ill will.
'We as Pakistanis support Iran's peaceful nuclear program,' said Syed Haider Ali Shah.
The United States, Israel and some of their allies have repeatedly accused Iran of pursuing non-civilian objectives in its nuclear energy program.
Iran argues that as a committed signatory to the Non-Proliferation Treaty and a member of the IAEA, it is entitled to develop and acquire nuclear technology for peaceful purposes.
Syed Haider Ali Shah said that there is no justification of pressure on Iran over their peaceful nuclear program. 'Allegations against Iran's nuclear program are baseless,' said the political leader.
He went on to say that Iran is being pressurized because the illegitimate state of Israel cannot tolerate nuclear Iran. 'Pressure on Iran is to please the Zionist regime,' the lawmaker said.
He said that Zionist regime is afraid of the progress and development of Iran because the Islamic Republic is the only country that is raising a strong voice against aggression of the Zionist regime in the Middle East.
Expressing his views, Syed Haider Ali Shah said that Iran and 5+1 group must continue their talks to settle issues but the western powers have to quit the policy of double standards towards Iran.
The lawmaker said that Pakistan and Iran must complete the gas pipeline project as early as possible to address the energy crisis in Pakistan. He said that the pipeline is the only easy solution to solve the energy woes of the Pakistani public.