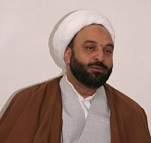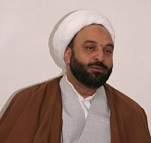 Iranian MP related on the political, social and cultural aspects of Iran's nuclear science saying that the most important nuclear achievement in the country is a national unity created among different walks of life.
Hujjat-ol-Islam Ali Banayee, Representative of Qom Province in Iran's Parliament attended 18th exhibition of nuclear achievements held in Qom city and hailed national unity as the most important achievement of the country's nuclear industry, reported Taqqrib News Agency (TNA).
He praised obtaining peaceful nuclear science as an honor for the Islamic Republic of Iran and what motivated the people to support the industry calling that "a manifest of national unity".
Iranian MP referred to the outstanding role of Iran in promotion of science and civilization and said, "In the era that is marked by the victory of Islamic Revolution in Iran, nuclear achievements have brought great happiness and is going to revive Islamic culture."
Still in another part of his remarks, he referred to the unanimity of Iranian MPs to support nuclear achievements and said, "Important acts passed in the Parliament in support of Iran's nuclear activities has boosted determination of the nation."
According to hujjat-ol-Islam Banayee, the acts passed in favor of Iran's nuclear activities is an absolutely scientific move which is going to heighten the status of Iran among other countries in the region.
He reiterated that the acts in the Parliament will show the World powers that Iranian nation will firmly support its stance regarding nuclear science.
Cleric also referred to the recent downing of American spy plane and said Iranian youths have proved their capabilities in cyber wars as well as electronic warfare.
Regarding anti Iran sanctions and the ban on Iranian students to study aeronautics around the world he said, "Despite all these sanctions and scientific censorships, Iranian youths have made it to shine in both fields."