Iran
Nuclear talks hit snag as deadline nears: Officials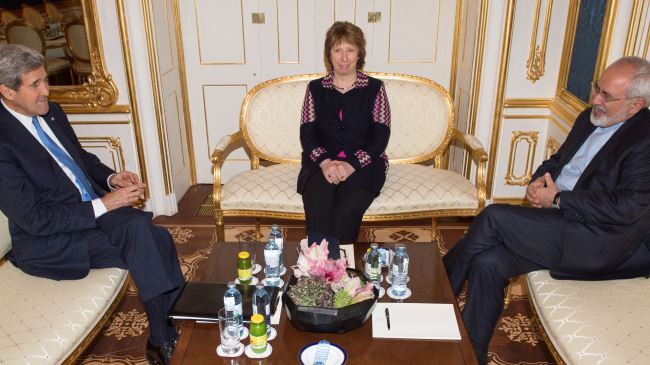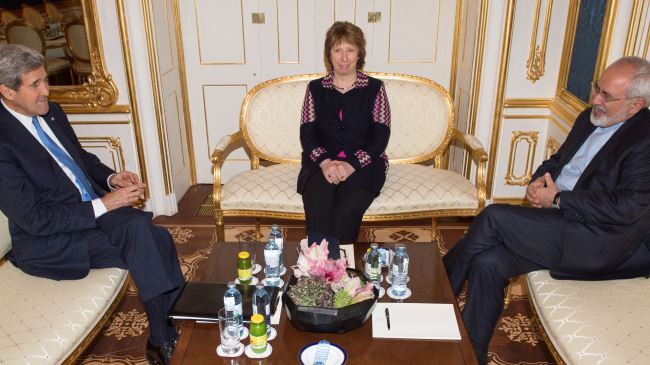 Nuclear talks between Iran and world powers continue to suffer from "big gaps" on the eve of the deadline for the negotiations to yield an agreement, officials say.
Monday marks the deadline for the conclusion of a comprehensive accord closing up the differences between Iran and the P5+1 group — the US, Britain, France, China, Russia, and Germany — over the Islamic Republic's nuclear energy program. The two sides have been holding crunch talks in the Austrian capital Vienna.
Latest discussions have been held between Iranian Foreign Minister Mohammad Javad Zarif, his American counterpart John Kerry and EU negotiator Catherine Ashton.
Zarif and Ashton have also held talks with German foreign minister Frank-Walter Steinmeier. Earlier, Steinmeier held negotiations with the US secretary of state.
"We've been obviously having difficult talks here on a complicated topic. We are working hard. We hope we are making careful progress but we have big gaps, we still have some serious gaps which we are working to close…," Kerry has said.
German Foreign Minister Frank-Walter Steinmeier has called the negotiations so far "constructive," but added, "That must not mask the fact that there is still a big gap between us in many aspects."
However, asked if he believed an agreement could be reached, Zarif said on Saturday, "I believe there will."
Last November, Iran and the P5+1 clinched an interim nuclear accord that took effect on January 20 and expired six months later. They agreed to extend their talks until November 24 as they remained divided on a number of key issues.
Sources close to the Iranian negotiating team say the main stumbling block in the way of resolving the Western dispute over Iran's nuclear energy program remains to be the removal of all the bans imposed on the country, and not the number of centrifuges or the level of uranium enrichment.
Tehran wants the sanctions entirely lifted while Washington, under pressure from the pro-Israeli lobby, insists that at least the UN-imposed sanctions should remain in place.