Technology
Nuclear talks progress depends on change in West tone: Iran MP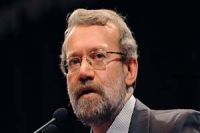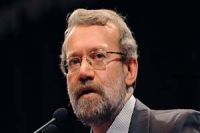 Iran Majlis Speaker Ali Larijani says the progress of nuclear talks with Iran requires a change in the behavior and tone of the Western countries.
According to Press TV, Larijani said in a meeting with Japanese Ambassador to Tehran Koji Haneda on Wednesday: "Progress in nuclear talks with Iran requires tangible and practical changes in the tone and manner of the West, especially the Americans."
The Iranian Speaker stressed that the Islamic Republic has shown its goodwill since the beginning of negotiations with the West.
Larijani called for more consultations between Iran and Japan on various international and regional issues.
He added: "Iran and Japan, as two great and important Asian countries, share interests and concerns and with continued consultation they can help the speedy resolution of regional and international crises and problems."
Haneda, for his part, praised Iran as a major regional and international player, adding that Tokyo is ready to further expand ties with Tehran.
Iran and the G5+1 group of world powers — including China, Russia, France, Britain, and the US plus Germany — are scheduled to resume their talks in the Kazakh city of Almaty on February 26. The last round of the negotiations was held in Moscow in June 2012.