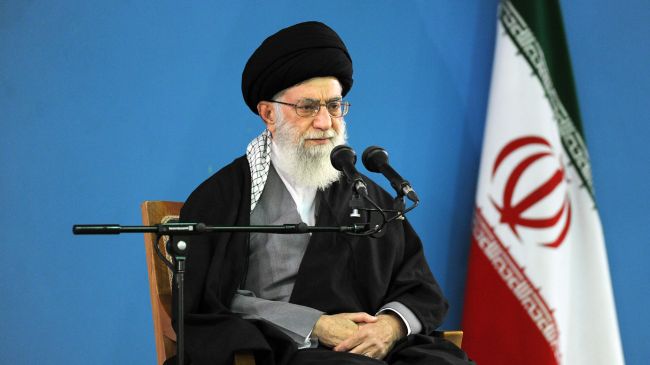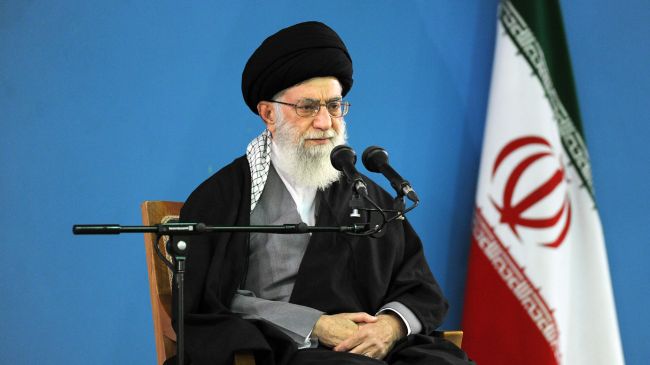 Leader of the Islamic Revolution Ayatollah Seyyed Ali Khamenei says the nuclear talks between Iran and six world powers laid bare the US government's enmity toward the Islamic Republic.
"One of the blessings of the negotiations was that the animosity of American officials toward Iran, Iranians, Islam and Muslims was revealed to everyone," Ayatollah Khamenei said in a meeting with thousands of people in the central city of Qom on Thursday.
Rejecting the idea that Iran was forced to enter into negotiations under the pressure of sanctions, Ayatollah Khamenei said, "We have announced previously as well that the Islamic Republic will, on the certain issues that it deems expedient, negotiate with this Satan in order to ward off its evil and resolve the issue."
After days of intense negotiations, Iran and six powers – Russia, China, France, Britain, the US and Germany – reached a deal on November 24, 2013 in the Swiss city of Geneva to set the stage for the settlement of the dispute over the Islamic Republic's nuclear energy program.
Later, experts from the two sides launched talks to devise a mechanism to implement the interim deal. The expert-level talks concluded on December 31, 2013.
Iranian Deputy Foreign Minister for Legal and International Affairs Abbas Araqchi has now travelled to Geneva to hold talks with Helga Schmid, a deputy for EU foreign policy chief Catherine Ashton to discuss the remaining issues over the implementation of the deal. Their talks are scheduled for January 9-10.