Europe
Number of Muslims on Rise in Russia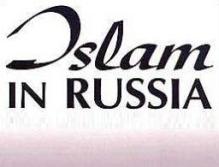 The number of Muslims in Russia has increased in the past ten years, president of Ahl-ul-Bayt (AS) Society in Moscow said.
Nezami Balaklanev said Islam, which is the last and most perfect Divine religion, attracts everyone by referring to issues like equality, fraternity, peace and friendship.
"This has led to the rising number of Muslims not only in Russia but all over the world," he stressed.
"Thank God, the Ahl-ul-Bayt (AS) Society in Moscow has managed to attract a considerable number of people in Russia to Islam through efforts made by the servants of the Quran and by using appropriate methods of propagation to present true Islamic teachings."
He hoped that the trend will continue and the number of Muslims in the Russian Federation will grow further.
The Ahl-ul-Bayt (AS) Society, which is the only Shia organization in Russia, has been established by Azeri-speaking people living in the country.