Syria
Number of rabis terrorists fleeing Syria for Turkey has doubled: Army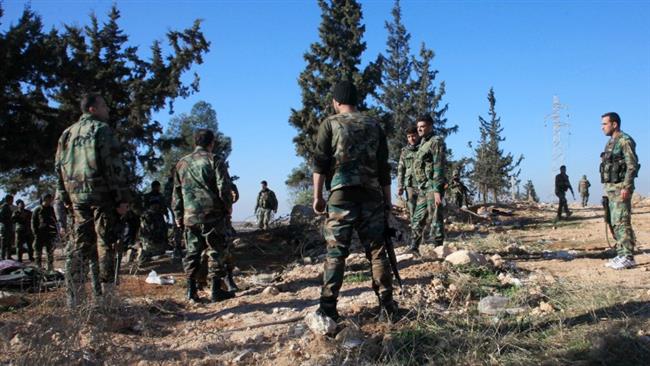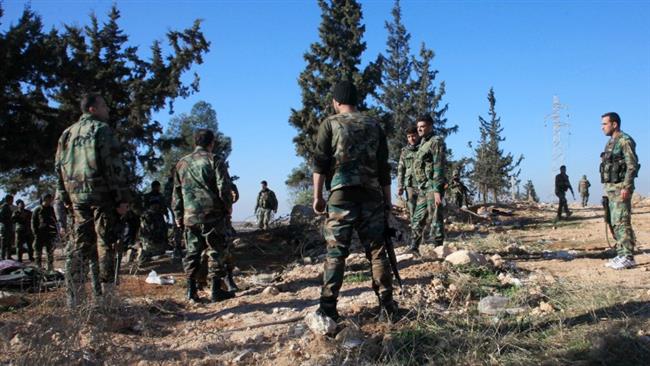 The number of foreign-backed terrorists withdrawing from Syria toward the Turkish border has doubled in the wake of the recent achievements made by Syrian forces.
Syrian Army spokesman Brigadier General Ali Mayhoub said Saturday that the Syrian army, in cooperation with popular defense groups, has made fresh gains in the fight against Takfiri terrorists in many areas including the capital city, Damascus, Dara'a, Suwayda, Latakia, Aleppo, Hama, and Homs.
Also on Saturday, the Syrian air force destroyed a convoy of vehicles belonging to the al-Qaeda-linked al-Nusra Front in the village of al-Hbeit, on the border between Idlib and Hama provinces.
Meanwhile, army units discovered a 200-meter-long tunnel between Housh al-Farah and Housh Nasri in Douma Farms area, located east of Damascus, where the Takfiri Daesh terrorists are active, Syria's official news agency, SANA, reported.
The tunnel was reportedly used for the transfer of weapons and the movement of the militants.
The army also said it had destroyed command positions of militants in the countryside of Hama and Idlib provinces over the past 24 hours.
A command position of the so-called Ahrar al-Sham terrorist group was ruined in Hama, while the air force also destroyed a command position of the al-Nusra Front and other Takfiri groups in an area located east of the town of Latamna. They also destroyed a command position in Ma'ar Kibba village, north of Hama.
The Syrian army has recently carried out a number of successful operations to recapture areas under the control of terrorists. The military gains have been expedited since Russia, acting on an official request of Damascus, began an aerial campaign against terrorist positions in Syria on September 30.