Middle East
Syria
Turkey
Number of Suicide Attackers Declining Significantly in Iraq after Sealing Syria-Turkey Borders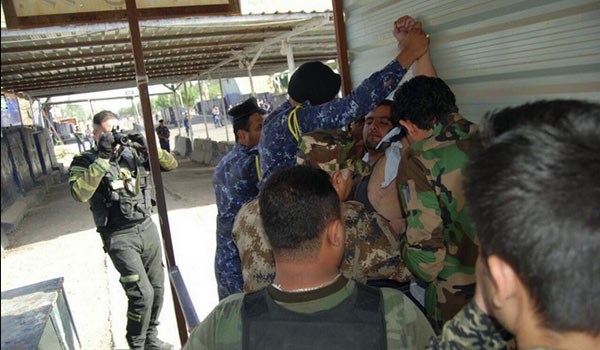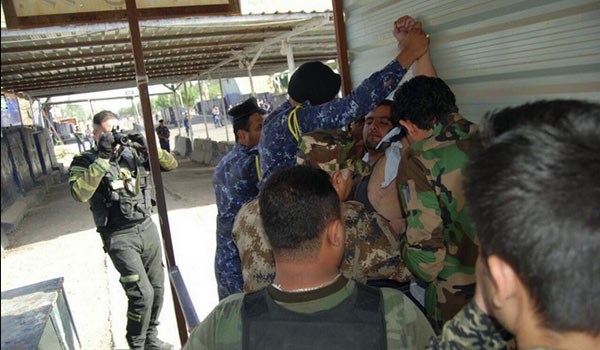 Media sources disclosed on Monday that the number of suicide bombers in Iraq has decreased to half after Syria's borders with Turkey were sealed.
The Russian language Izvestia daily quoted Karim al-Nouri, a commander of Iraqi volunteer forces of Hashd al-Sha'abi, as saying that infiltration of suicide attackers to Iraq decreased to half following closure of Turkey-Syrian borders.
Al-Nouri added that terrorists were crossing Turkish borders into Syria and then managed to enter Iraq.
He added that some of the terrorists were using Raqqa borders to enter Iraq.
Member of the Foreign Affairs Committee of the Iraqi Parliament Eqbal al-Mazi also underlined the eye-catching decline in the number of suicide attackers in Iraq, adding that the change of situation at Syria-Turkey borders and the Russian air force attacks and surveillance in the region have had positive effects on Iraq's internal situation.
Earlier this month, Iraq's joint military forces killed a senior ISIL commander in charge of coordinating the suicide bombers and transferring explosives in Diyala in Northern Salahuddin province.
"Al-Malah, senior ISIL commander, and his companion were killed by the Iraqi forces in Diyala province on Saturday," the Arabic-language media quoted an unnamed security sources as saying.
He reiterated that Al-Malah and one of his men were killed near Hamreen lake located 58 kilometers to the Northeast of Baquba while their boat was also destroyed.
"Al-Malah was important because he was responsible for the direct transfer of the suicide bombers and explosives between the two flanks on the banks of Hamreen lake for the ISIL terrorist group," the source added.
The ISIL terrorist group has stirred up violence in the areas near Hamreen lake.