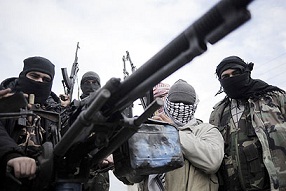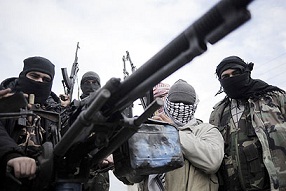 Al-Qaeda in Iraq confirmed on Tuesday that extremist group, Nusra Front, which has been fighting against the Syrian government, is part of its network.
"It is time to declare to the Levant and to the world that the Al-Nusra Front is simply a branch of the Islamic State of Iraq the leader of Al-Qaeda's front group in Iraq, Abu Bakr al-Baghdadi said in an audio message posted on extremists forums.
The groups will now be combined and called the" Islamic State in Iraq and the Levant,", Baghdadi said.
He added that the group was willing to ally with other groups "on the condition that the country and its citizens be governed according to the rules dictated by Allah".
Experts have long said that al-Nusra Front was receiving support from al Qaeda-linked insurgents in Iraq. The group has claimed responsibility for deadly bombings in Damascus and Aleppo, and its militants have been engaged in attacks against Syrian armed forces.