Syria
Nusra Front Says Will Free UN Troops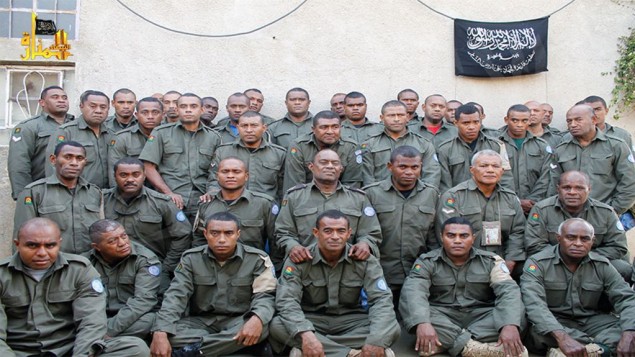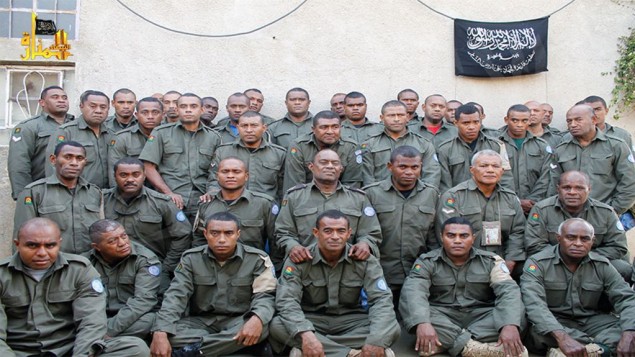 Al-Qaeda's Syrian affiliate Al-Nusra Front has said it will free 45 Fijian UN peacekeepers who it kidnapped after the capture of a border crossing with the occupied Golan Heights.
In a video released late Wednesday through its media wing, the group said it had consulted religious leaders and they had advised "that we should release these prisoners".Fijian troops kidnapped by Nusra Front
Al-Nusra had originally demanded various terms for the release of the peacekeepers, including the delivery of aid to areas besieged by the Syrian government, the release of prisoners and the group's removal from a UN terror blacklist.
A Fijian peacekeeper, who did not identify himself, also spoke in the footage, confirming that the group had pledged to free the soldiers.
"It is Tuesday, the ninth of September, I would like to mention to you that it is a very happy day," the peacekeeper says in English.
"We have been informed that we will be released soon and we are all very happy to be going home."
The peacekeeper adds that the troops "are all safe and alive" and thanks Al-Nusra "for keeping us safe and keeping us alive."
"I would like to assure you that we have not been harmed in any way," he says.
The peacekeepers, all Fijian nationals, were taken hostage two weeks ago when Al-Nusra militants stormed the Syrian side of the Quneitra crossing that leads to the Golan Heights.