Syria
Nusra terrorists slaughter 15 villagers in northwest Syria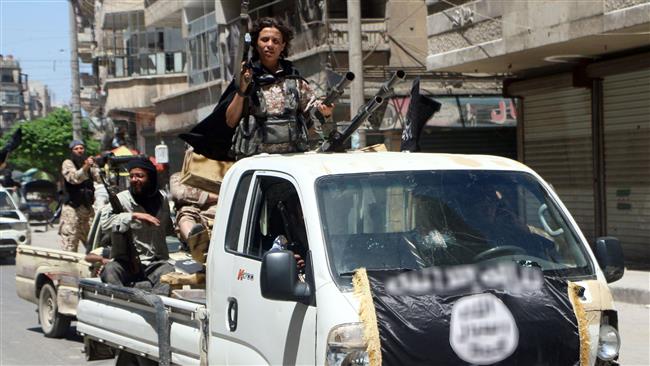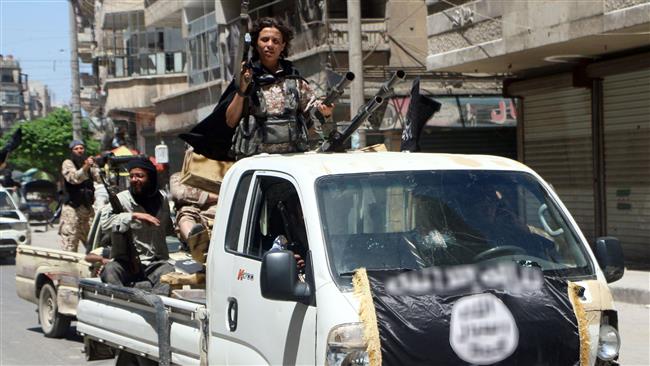 Members of al-Qaead's branch in Syria, al-Nusra Front, have reportedly executed more than a dozen civilians in Syria's northwestern province of Idlib.
Local sources, speaking on condition of anonymity, said on Wednesday that the extremists killed 15 people, among them four children, in Khween Village the previous night, Syria's official SANA reported.
The sources further said that the Nusra Front militants also destroyed a number of residential buildings in the village.
Fighters from pro-government defense groups later closed in on Nusra Front Takfiris, driving them out of Khween.
At least 25 militants were killed in the process; and three vehicles, two heavy machine-guns plus a considerable amount of munitions were confiscated afterward.
Meanwhile, at least three people have been killed and nine others injured in separate rocket attacks by foreign-sponsored Takfiri militants against residential areas in the city of Aleppo.
A security source, speaking on condition of anonymity, said three civilians lost their lives and five others were injured when several rockets fired by Takfiri Nusra Front militants struck the Salahuddin and Khalidiyah neighborhoods of the northwestern Syrian city.
The projectiles also caused substantial damage to several houses and public properties at the targeted areas.
Separately, four civilians were injured in a terrorist rocket attack on Sulaymaniyah neighborhood of Aleppo.
Syria has been gripped by foreign-backed militancy since March 2011. UN Special Envoy for Syria Staffan de Mistura estimates that over 400,000 people have been killed in the conflict, which has furthermore displaced over half of Syria's pre-war population of about 23 million.