Europe
NY Times: UN chief to attend NAM in blow to US, Israel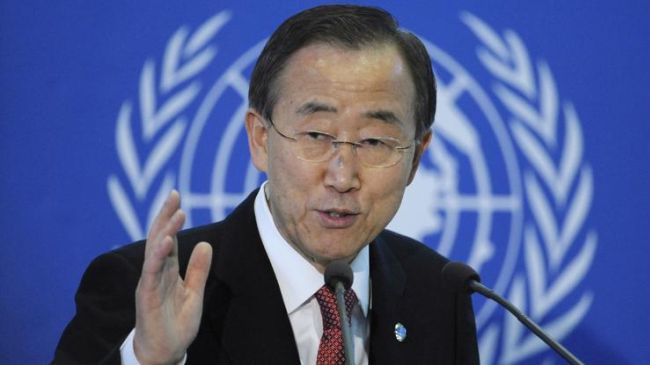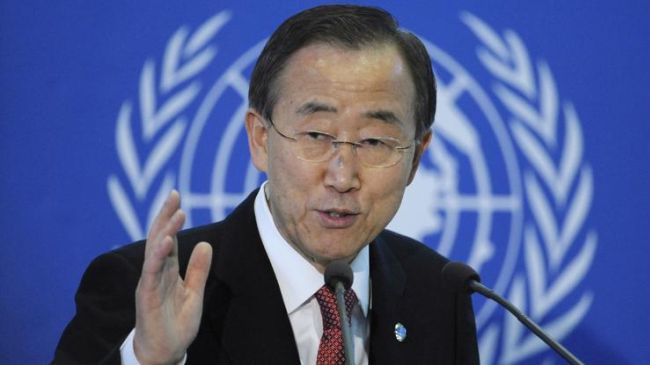 The decision by the UN Secretary-General Ban Ki-moon to attend the upcoming NAM summit in Tehran is proof that the US and Israel's anti-Iran policy has failed to find followers in much of the global scene, The New York Times writes.
"The American-Israeli campaign" against Iran "is not resonating in much of the world," the daily wrote on Wednesday.
It noted that Ban's decision "reinforced Iran's contention that a reordering of powers is underway in the Middle East where Western influence is waning."
"The 120 countries that are in the Non-Aligned Movement represent the biggest single voting bloc in the 193-member General Assembly at the United Nations," the daily said.
Earlier in the day, Ban's spokesman Martin Nesirky announced the secretary-general's decision to partake in the summit, despite strong opposition from the United States and Israel.
Earlier this month, Israeli Prime Minister Benjamin Netanyahu tried to dissuade the UN chief from attending the NAM summit.
The 16th summit of the NAM member states will be held in the Iranian capital from August 26 to 31, during which the Islamic Republic will assume the rotating presidency of the movement for three years.
The Leader of Islamic Ummah and Oppressed People Imam Seyyed Ali Khamenei will address the summit.
NAM, an international organization with 120 member states and 21 observer countries, is considered to be not formally aligned with or against any major power bloc.
NAM's purpose, as stated in the Havana Declaration of 1979, is to ensure "the national independence, sovereignty, territorial integrity, and security of non-aligned countries."