India
Obama arrives in India amid anti-US protests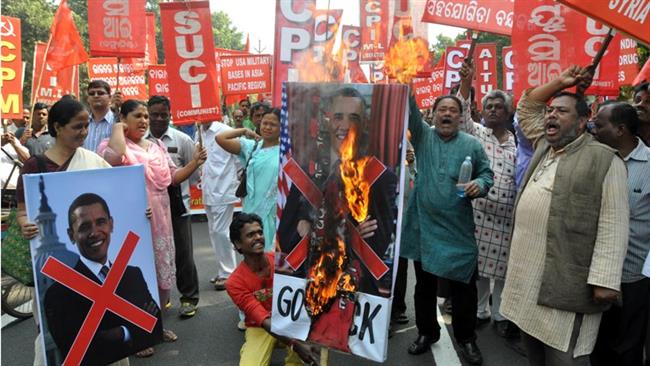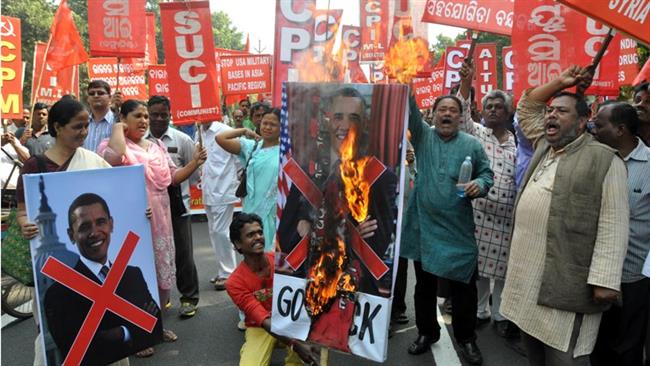 US President Barack Obama arrived in India on Sunday for a two-day visit amid anti-American protests and unprecedented security operations.
The US and Indian administrations hope to reach agreements on climate change, taxation and military cooperation during Obama's visit.
The machinery and weapons parading before Obama on Monday will be mostly Russian-made, a vestige of India's anti-American stance during the Cold War.
The visit comes as Indian Prime Minister Narendra Modi was banned from visiting the United States for nearly a decade after deadly riots in Mumbai, where he governed at the time.
On Saturday, Indian protesters took to the street in the capital, New Delhi, to express their outrage at Obama's visit.
The demonstrators chanted anti-US slogans and burned the effigy of the most high-ranking US official, while shouting, "Barack Obama, Hands off India."
They argued that Obama's trip seeks Washington's domination in economic, nuclear and defense ties with New Delhi.
Obama will also be protected by an unprecedented security operation. About 40,000 security personnel are being deployed during the visit and 15,000 surveillance cameras have been installed in the capital.