World News
Obama: Russian 'path of provocation' in eastern Ukraine must stop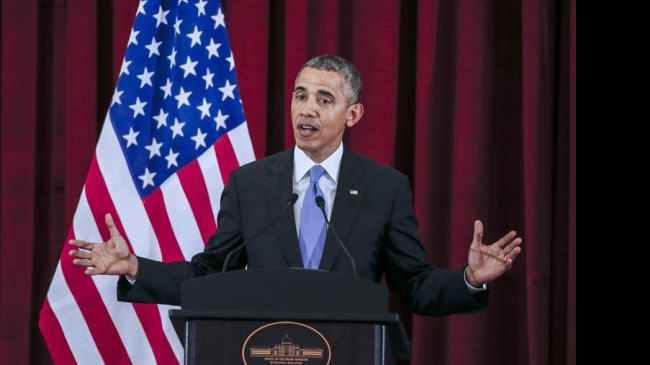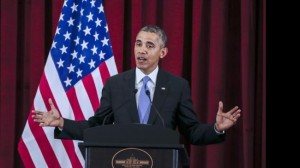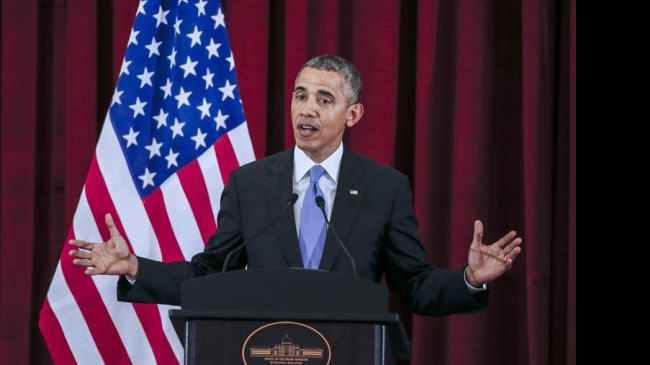 US President Barack Obama has threatened Russia that Washington and its allies would "take further steps" if Moscow continues on its "path of provocation" in eastern Ukraine.
"It is important for us to take further steps sending a message to Russia that this kind of destabilizing activity taking place in Ukraine has to stop," Obama said at a press conference on Sunday in Kuala Lumpur, Malaysia.
Obama made the remarks a day after the Group of Seven (G7) said that it would impose new sanctions on Russia within days, accusing Moscow of not upholding the terms of the Geneva deal reached last week on de-escalating the crisis in Ukraine.
"So long as Russia continues down a path of provocation rather than trying to resolve this issue peacefully and de-escalate it, there are going to be consequences and those consequences will continue to grow," he said.
The US has already imposed sanctions on a number of Russian officials and a Russian bank, Bank Rossiya, but has not targeted the country's entire economic sectors.
Targeting Russian economy would most likely ricochet and harm US allies in Europe. Reluctance from some European countries, especially Germany and Italy, on whether to fall in line with Washington over imposing sanctions against Russia's economy has frustrated US officials, Reuters reported.
On April 17, Ukraine's interim government together with the US, Russia and the European Union reached an agreement in the Swiss city of Geneva, calling for all sides to resolve the crisis in eastern Ukraine where Ukrainian authorities ordered a military offensive against anti-Kiev protesters who seized buildings in several towns and cities.
Meanwhile, Moscow says the other parties have not done anything to de-escalate the crisis in Ukraine.
The US and Russia have been flexing their military muscles over the Ukraine crisis, with US soldiers arriving in the Baltic states and Russia conducting military drills near its border with Ukraine.
 
Moscow says the drills are in response to the interim Ukrainian government's intensified crackdown on pro-Russia protesters, calling on Washington to force Kiev to halt its operation in Ukraine's eastern and southern regions. However, interim authorities in Kiev have said they are ready to confront Russia.