Europe
Obama urges EU leaders to stand up to Russia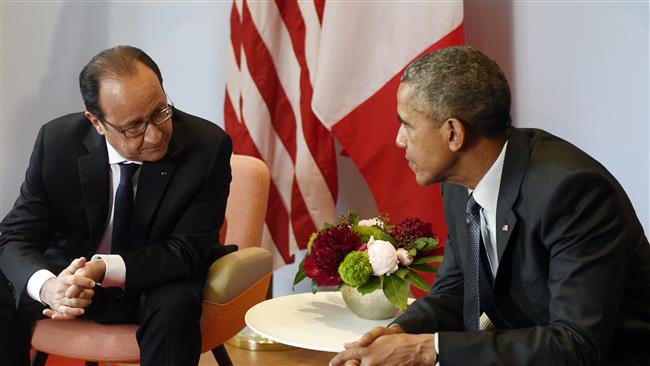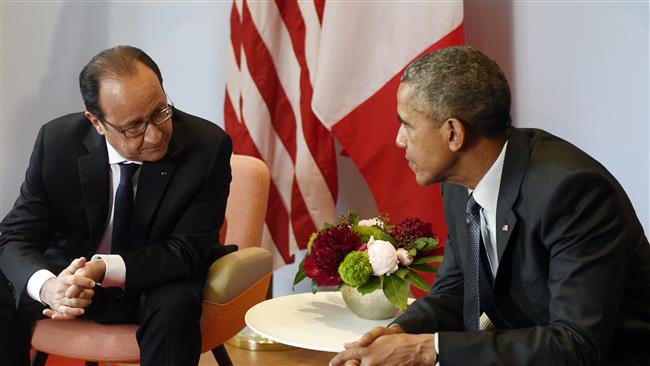 US President Barack Obama has urged leaders of the G7 industrial nations to stand up against "Russian aggression" in Ukraine.
The discussion at the summit in the Bavarian Alps, Germany, which also includes leaders from Britain, Canada, France, Italy and Japan, has focused on the conflict in Ukraine, the Greek debt crisis, and Middle East problems.
On the sidelines of the international summit, Obama huddled with European leaders in an effort to convince them to take a tougher line against Russia.
Obama met privately with his French counterpart, Francois Hollande, on Monday.
The two leaders said that sanctions should remain against Russia until the Kremlin fully abides by a peace agreement reached four months ago in Belarus.
"Russia has essentially thumbed their nose at the commitments that they made in the context of the Minsk negotiations," White House press secretary Josh Earnest said.
Sanctions on Russia are set to expire at the end of July.
The West accuses Russia of destabilizing Ukraine by supporting pro-Russian forces in the eastern regions.
Warring parties in Ukraine decided to resume the Minsk peace talks on May 6 as clashes started to intensify, raising the specter of even more victims in a conflict that has already taken 6,400 lives since April 2014.
According to reports, the Obama administration is considering new strategies to prevent Russia from meddling in Europe, in what some officials describe as an "updated version of Cold War-era containment."
The approach involves boosting militaries of allies and potential partners, expanding the North Atlantic Treaty Organization and increased training exercises, The Wall Street Journal reports.
Obama and Hollande also agreed to stay united in pursuit of a comprehensive nuclear agreement with Iran.
France and the US are among the P5+1 group of countries negotiating with Iran over its nuclear program.