Palestine
Occupation regime approves construction of over 1,100 new West Bank settler units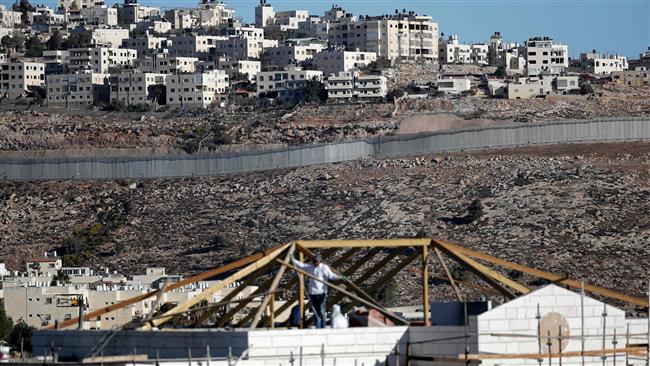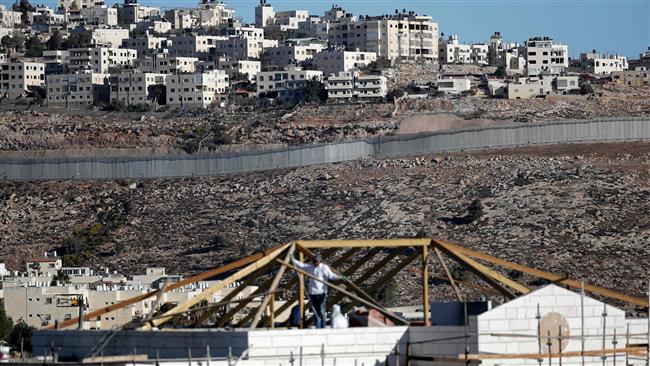 Zionist authorities have approved more than 1,100 new settler units in the occupied West Bank, a local NGO says.
Peace Now, an Israeli anti-settlement group that monitors settlement activity in the West Bank, said on Thursday that the approvals were given on Wednesday by a military affairs committee responsible for authorizing settlement construction.
Hagit Ofran, director of the Settlement Watch project at Peace Now, said that some 352 of the homes gained final approval for construction, while the others are at an earlier stage in the process.
A total of 1,122 housing units were advanced, including seven already existing homes given retroactive approval.
According to Ofran, the majority of the approvals are for settlements deep in the West Bank that Israel would likely need to evacuate as part of the so-called two-state solution to the Israeli-Palestinian conflict.
"It's a part of the general trend" the regime in Israel "is doing, which is to build all over the West Bank, even more in places that Israel would need to evict, and in this way to torpedo the possibility for a two-state solution," she said.
According to Peace Now, Israel approved some 6,742 settlement units for construction in 2017, the highest figure since 2013. In 2016, the number was 2,629 units.
The Israeli minister of military affairs, Avigdor Lieberman, said Tuesday he would present for approval a plan to build 1,285 housing units in West Bank settlements this year.
Wednesday's approvals came just days after Israeli Prime Minister Benjamin Netanyahu's Likud Party voted for a resolution which calls for the formal annexation of parts of the occupied West Bank.
A few days before that, the Israeli cabinet approved $11 million in funding for settlement activities in the occupied West Bank.
Tel Aviv has stepped up its land grab policies since January 2016, when pro-occupation US President Donald Trump took office.
Much of the international community regards the Israeli settlements as illegal because the territories were captured by Israel in the 1967 Six-Day War and are hence subject to the Geneva Conventions, which forbid construction on occupied lands.
Last month, the European Union urged the Israeli regime to stop plans for the construction of new settler units in the occupied West Bank, warning that such moves undermine peace efforts.
The last round of talks between Israelis and Palestinians collapsed in 2014. Tel Aviv's settlement activities and its refusal to release senior Palestinian prisoners were among major reasons behind the failure of the negotiations.
About 600,000 Israelis live in over 230 illegal settlements built since the 1967 Israeli occupation of the Palestinian territories of the West Bank and East Jerusalem al-Quds.