Palestine
Occupation Regime to prolong Palestinian strikers' detention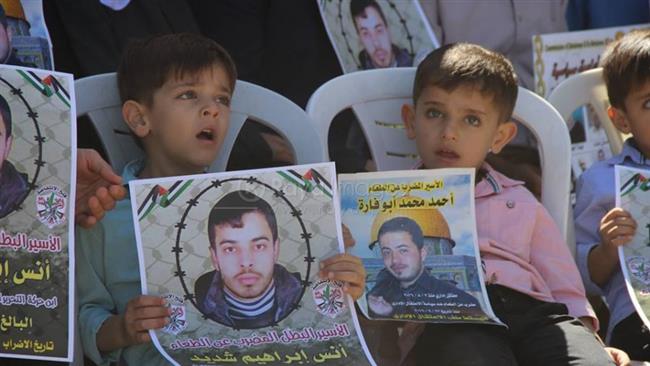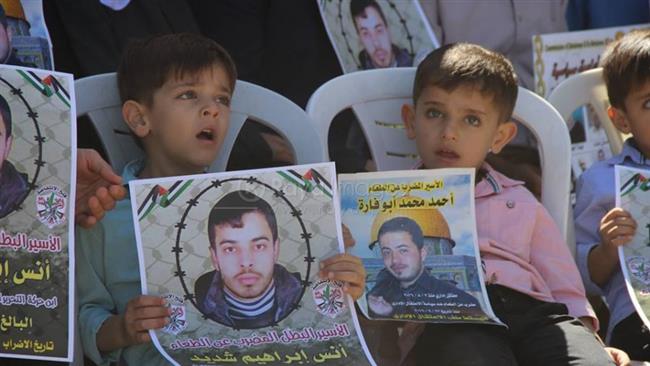 Terrorist israel's Supreme Court is highly expected to prolong the imprisonment of two Palestinians, who have gone on hunger strike for more than two months in protest against their administrative detention in Israeli jails.
Qadura Fares, the head of the Palestinian Prisoners' Society, said on Monday that the court is going to hand down a ruling on 20-year-old Anas Ibrahim Shadid and Ahmad Abu Farah, 29, both residents of the southern occupied West Bank city of Surif, later in the day.
The remarks came a few days after Issa Qaraqe, the head of the Palestinian Committee of Prisoners' Affairs, said the Tel Aviv regime purposefully seeks to kill the pair, who have been refusing to take their food portions for 76 and 77 days respectively.
Qaraqe added that Israel's treatment of Palestinian hunger strikers represents a "humanitarian crisis," and that Israel is fully responsible for the miserable conditions of the Palestinians in Israeli prisons, which force scores to go on hunger strike.
Shadid and Abu Farah were arrested on August 1, and are being held in solitary confinement at Israel's high-security Megiddo prison ever since.
The young Palestinian men stopped eating their food portions in late September.
More than 6,500 Palestinians are reportedly held at Israeli jails. Hundreds of the inmates have apparently been incarcerated under the practice of administrative detention, which is a policy under which Palestinian inmates are kept in Israeli detention facilities without trial or charge.
Some Palestinian prisoners have been held in administrative detention for up to eleven years.
The Palestinian inmates regularly hold hunger strikes in protest at the administrative detention policy and their harsh prison conditions.