Human Rights
Occupation transfers 140 captives from Megiddo after beginning hunger strike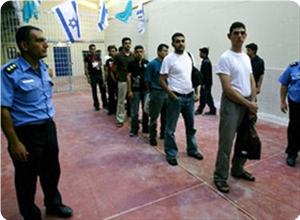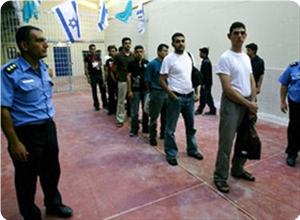 Tadamun International for Human Rights said that the Zionist Prison Service administration transferred 140 hunger striking prisoners, from Hamas movement and PFLP, from Megiddo Prison to an unknown destination.
According to the organisation's researcher Ahmed Betawi, the prison administration transferred during the last two days about 140 hunger striking prisoners, amongst them MP Ahmad Haj Ali, the leader Raafat Nassif and representative of Hamas movement's prisoners in Megiddo Mohammed Arif from Megiddo Prison to an unknown destination (believed to be the Gilboa prison) without even letting them take their belongings.
Betawi said that the majority of prisoners in Megiddo are on hunger strike even those who suffer from illnesses. He revealed that it is planned that at the beginning of the next month, all prisoners of Fatah movement in all prisons will join the strike, noting that today Tuesday all prisoners of the Islamic Jihad movement in the Megiddo prison joined the strike, and that 150 prisoners of Hamas in Ofer prison will during the next two days.
The captives' movement reached today its eighth day of the open-ended hunger strike which was launched for the sake of achieving a number of demands especially ending the solitary confinement and Shalit law as well as enabling the detainees' families from the Gaza Strip to visit the prisoners.
Al-Qassam leader and isolated prisoner in "Ramon" prison for many years, Hassan Salameh said in a letter he sent from inside his cell, that isolated prisoners reject the idea of assembling the isolated prisoners in a special section and that they are determined to continue their strike until ending the solitary confinement, transferring them to sections with the rest of prisoners and permitting them all their rights especially family visits.
However, since the strike's first day, the Zionists have started a campaign of raiding hunger striking prisoners' rooms, searching them and taking away their belongings continuously.
Yet, Salamah asserted that their health is good and that even though they lost weight, they still have a strong will.
Finally, Hassan Salameh appealed to all Palestinian people to stand with the captives and support them in their battle to show the Zionist occupier that Palestinians care about each other.