Iran
Official: 120 Plane Hijacking Attempts Foiled in Iran in 3 Decades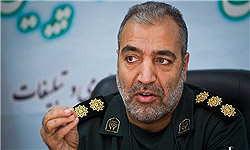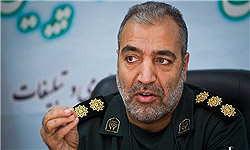 Deputy commander of Iran's Flight Security Guards announced on Monday that the country has thwarted 120 plane hijacking attempts in the last 28 years.
Lieutenant Commander of the Islamic Revolution Guards Corps (IRGC)'s Flight Guards Corps Colonel Safar Ali Moussavi said since 1984 his forces have defused 120 hijack attacks, but explained that physical operations on board flights only happened in 20 cases, 12 of which included shootings.
"Since 1984, we have had 20 cases of clashes on board the planes, 12 of which have led to shoot-out and bloodshed," Moussavi said in a press conference in Tehran on Monday, adding that the most dangerous hijacking in the country occurred on an Ahwaz-Bandar Abbas flight, at the end of which his forces could foil the hijacking attempt which was staged by 20 terrorists.
In 100 other cases, the hijacking started when the plane was still on the ground and the clashes and shootouts, thus, took place before take off, he added.
Moussavi said that the latest hijacking in the country was related to the Tehran-Damascus flight in 2010, which was foiled, and added that no cases of hijacking took place in Iran this year.
In November 2010, Iranian security forces foiled an attempted hijack of a plane bound for the Syrian capital, Damascus.
The plane en route from Tehran to Damascus landed safely at the Syrian capital's airport after the man threatening to hijack the airliner was arrested by the security personnel on board.
Later, the IRGC announced that the hijacker was an affiliate of anti-revolutionary groups.