Iran
Middle East
Official: Assassination of Iranian Scientists Proves Enemies' Helplessness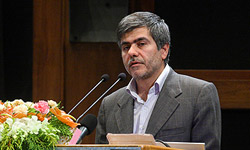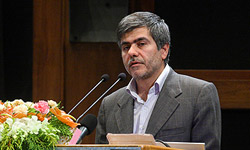 The assassination of Iran's young scientists proved the helplessness of the enemies, Head of the Atomic Energy Organization of Iran (AEOI) Fereidoon Abbasi Davani said, and stressed that the country will continue its path towards progress.
Addressing a ceremony to mark the first anniversary of the martyrdom of the Iranian scientist, Dariush Rezaeinejad, in the country's Western city of Abdanan, Abbasi said the assassination of Iran's nuclear scientists shows the weakness and desperateness of the enemies of Iran's Islamic Revolution.
He added that the Islamic Republic will remain on its righteous path until reaching the highest peaks of development.
In the fifth attack of its kind in two years, terrorists killed a 32-year-old Iranian scientist, Mostafa Ahmadi Roshan, and his driver on January 11.
The blast took place on the second anniversary of the martyrdom of Iranian university professor and nuclear scientist, Massoud Ali Mohammadi, who was also assassinated in a terrorist bomb attack in Tehran in January 2010.
The assassination method used in the bombing was similar to the 2010 terrorist bomb attacks against the then university professor, Fereidoon Abbassi Davani – who is now the head of Iran's Atomic Energy Organization – and his colleague Majid Shahriari. While Abbasi Davani survived the attack, Shahriari was martyred.
Another Iranian scientist, Dariush Rezaeinejad, was also assassinated through the same method on 23 July 2011.