Economy
Official Calls "Sustainable Production" NIOC's Top Priority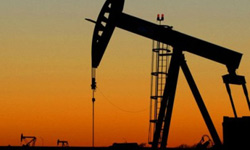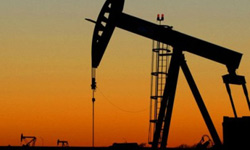 Managing Director of the National Iranian Oil Company (NIOC) Ahmad Qalebani said his company hopes repairing oil wells would go ahead on schedule in a bid to guarantee sustainable production of oil and gas in coming years.
"This year's overhaul operations has been unprecedented in past 40 to 50 years," Qalebani said.
Maintaining and rising production capacity based on preserving oil and gas reservoirs is the top priory of the NIOC in maintenance operations, he added according to a Shana report.
Drilling new wells, repairing existing wells, applying new techniques for drilling of developmental and work over wells, using new wellbore pumps and using new technologies for extraction of crude oil as well as gas injection are the other ways of maintaining current level of production.
Referring to signing a development contract between Arvandan Oil And Gas Company and Iranian Offshore Engineering And Construction Company (IOEC), the NIOC managing director said in place reserves of Arvandan oil field was estimated at half to one billion barrels but real reserves may be more than early estimates.
Stating that the status of all the shared oil and gas fields will be determined up to the end of current Iranian calendar year on 21 March 2013, Qalebani added the company may complete the task before the deadline.
Under the terms of an EPC contract 135 million dollars have been earmarked for development of Arvand oil field that will yield 5.000 barrels of oil per day as early production but the figure will rise to 10.000 to 20.000 thousand barrels per day after completion of the first phase of development.
Arvandan oil field will start yielding oil in an 18-month period and its oil will be transferred to Abadan oil refinery for processing.